Abigail & Evelyn's Colorful Wedding | Newport Aquarium
Two beautiful brides surrounded the wonders of nature, their amazing family and friends, heartfelt speeches, and a few fun surprises for their guests. This was my first time photographing a wedding at Newport Aquarium which produced one of the richest, most color-filled weddings I've seen! Such a breath of fresh air. And what an honor that they trusted me with their vision, it was a joy to see Evelyn and Abigail's love story unfold.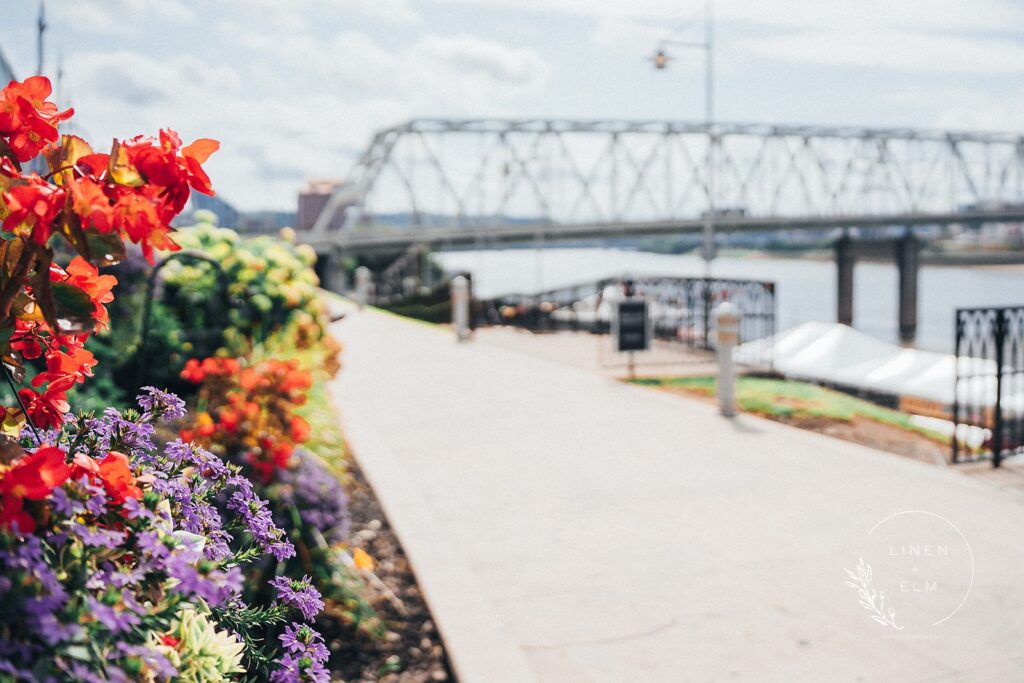 Newport Aquarium is situated on the Kentucky side of the Ohio River offering spectacular views of the Cincinnati skyline, boasting lots of natural light, amazing food and so much eye candy. I loved capturing the details in the changing sunlight streaming into the ballroom prior to the ceremony.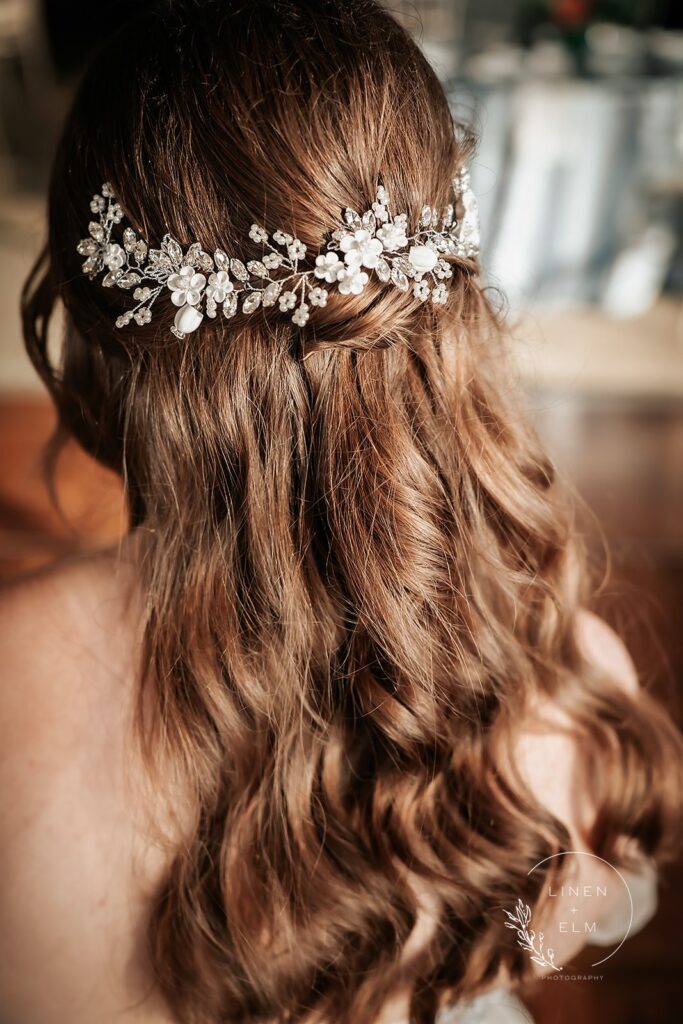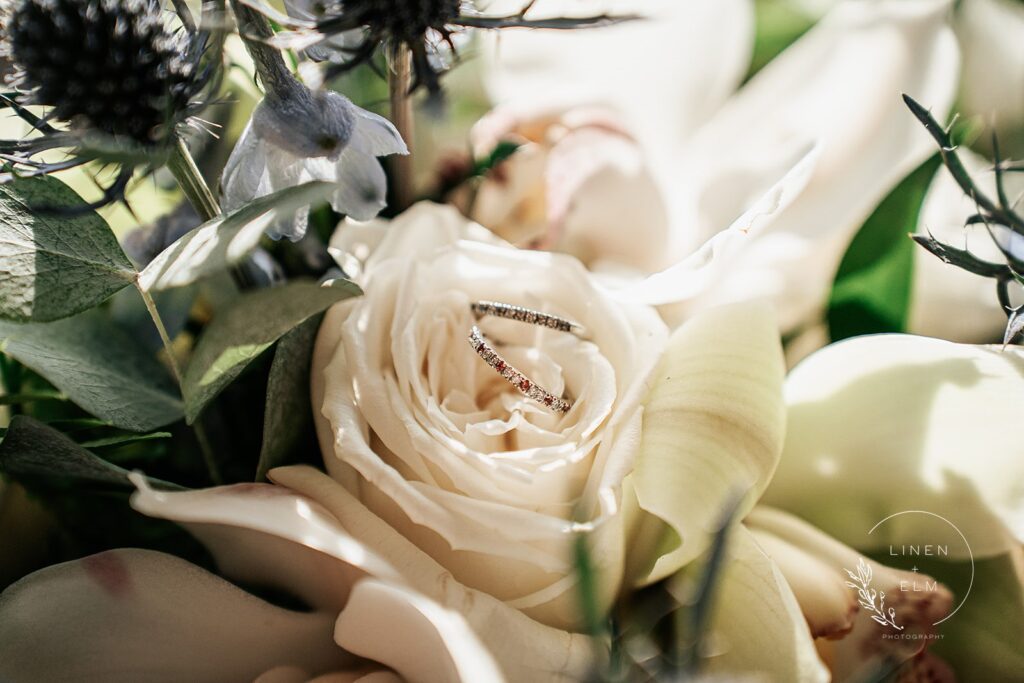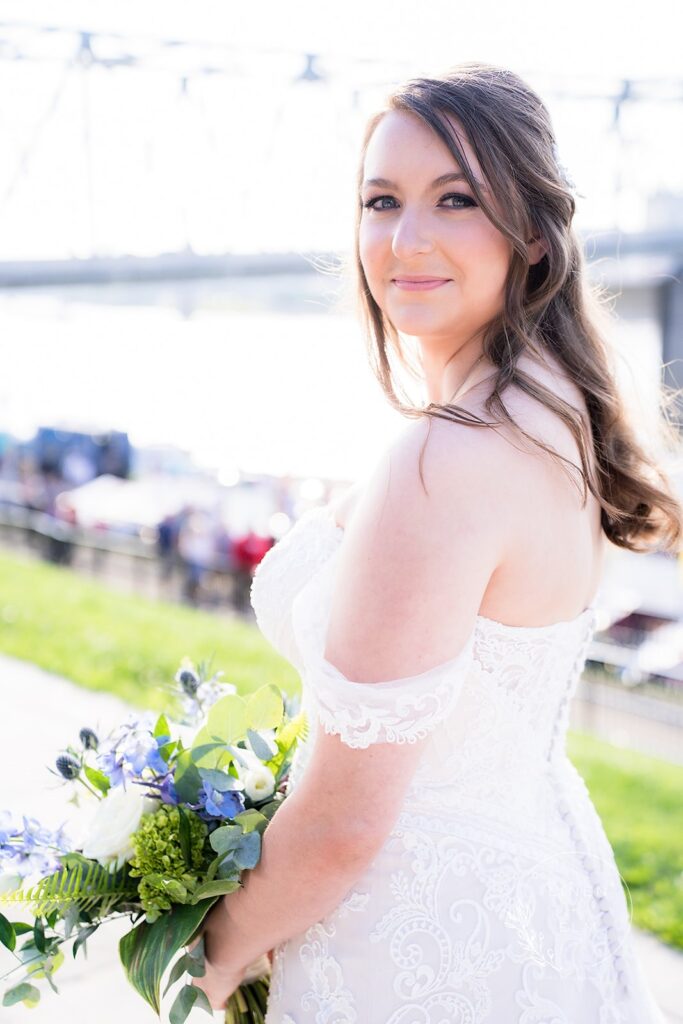 The First Look
The first look happened in the ballroom before the wedding ceremony. The light hit just right as Abigail awaited her beautiful bride-to-be.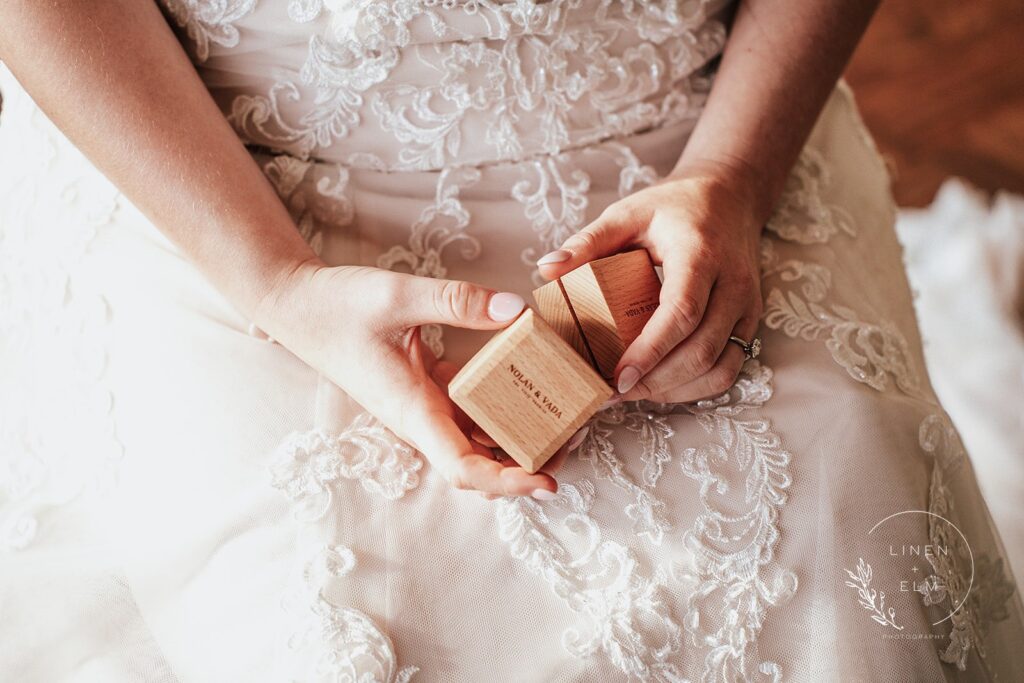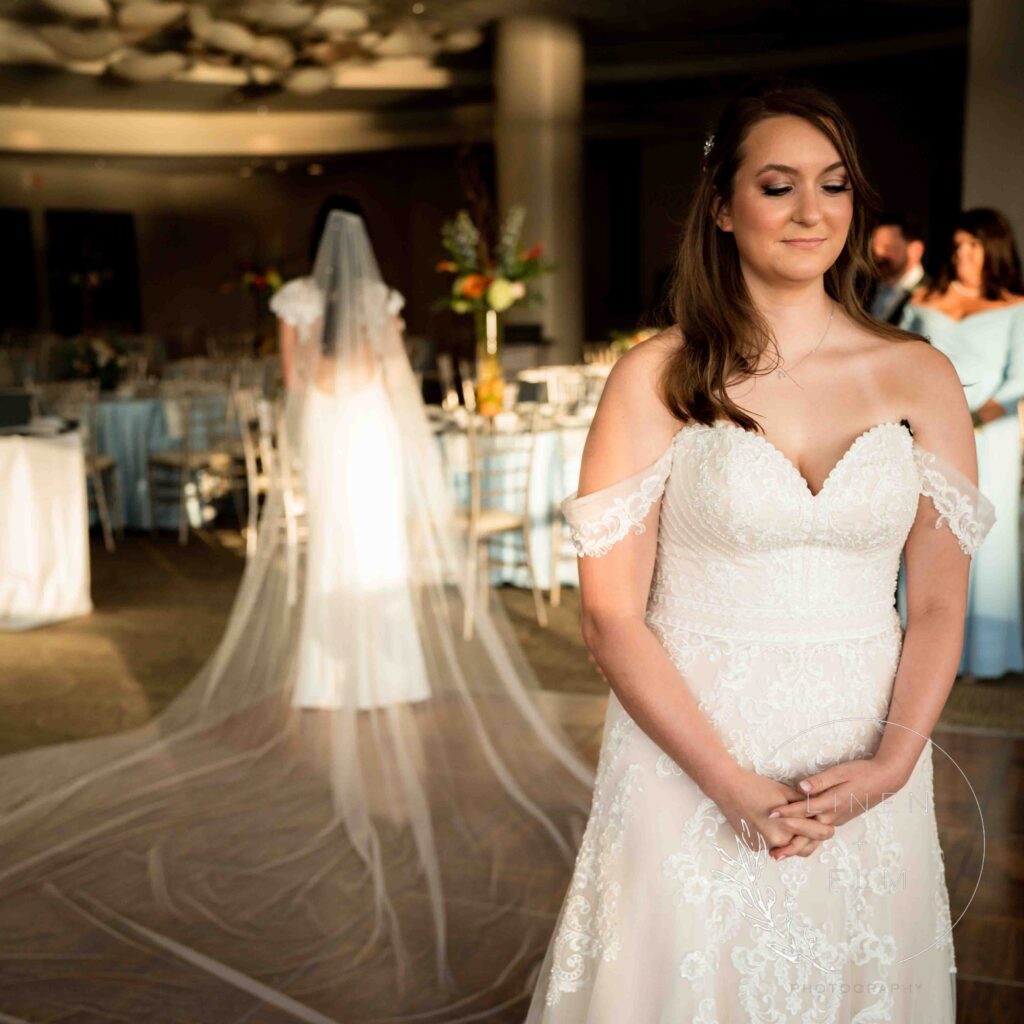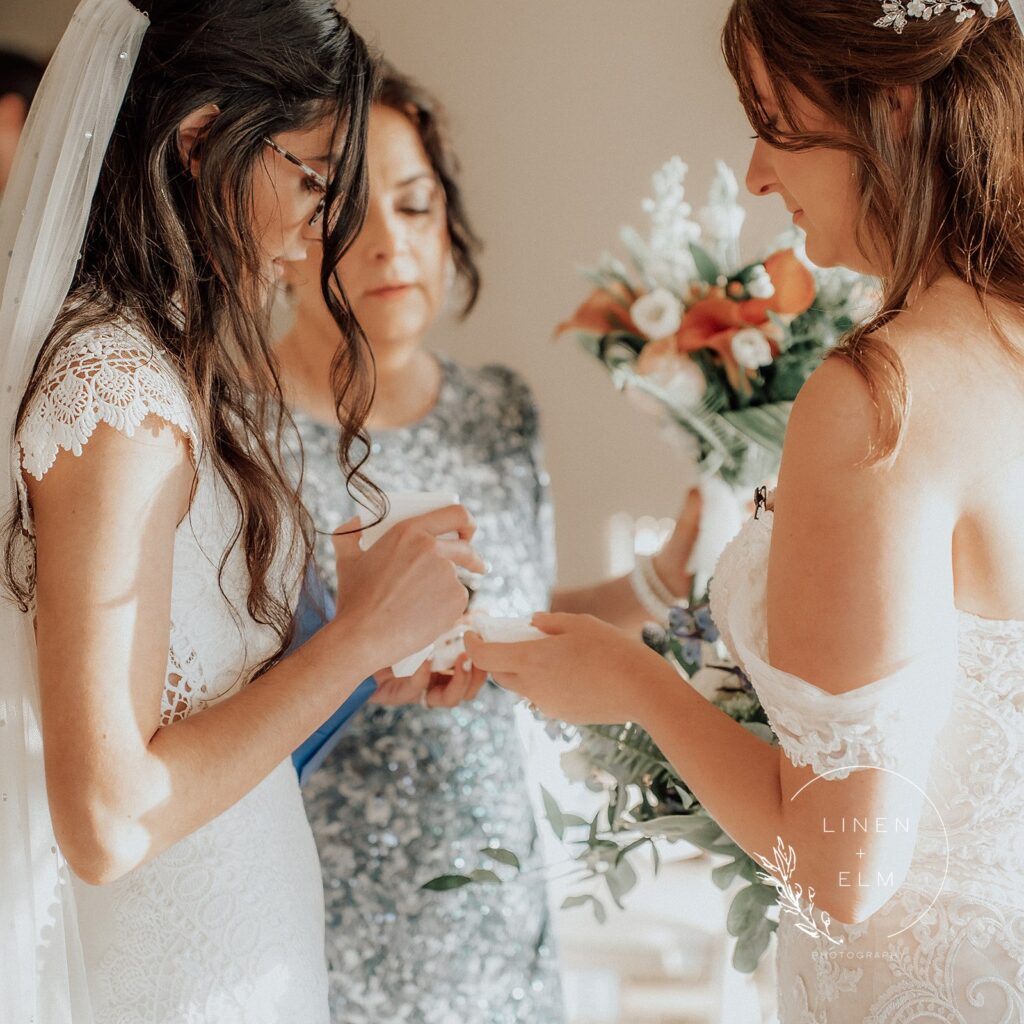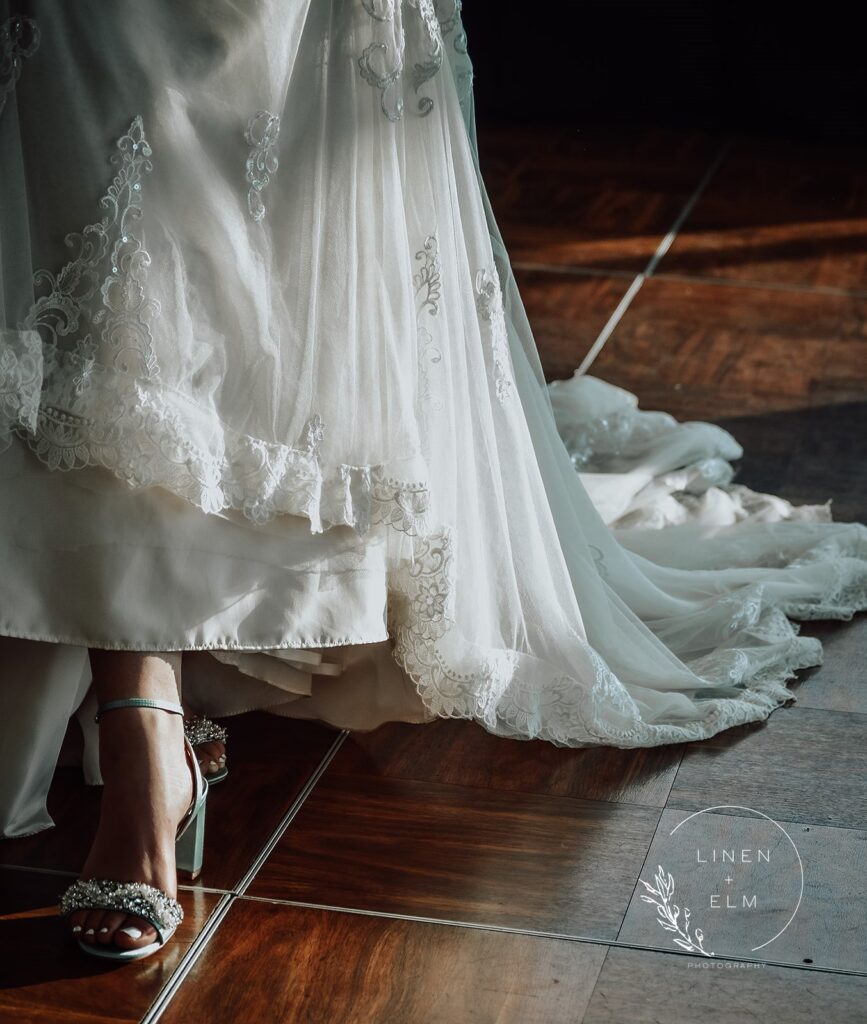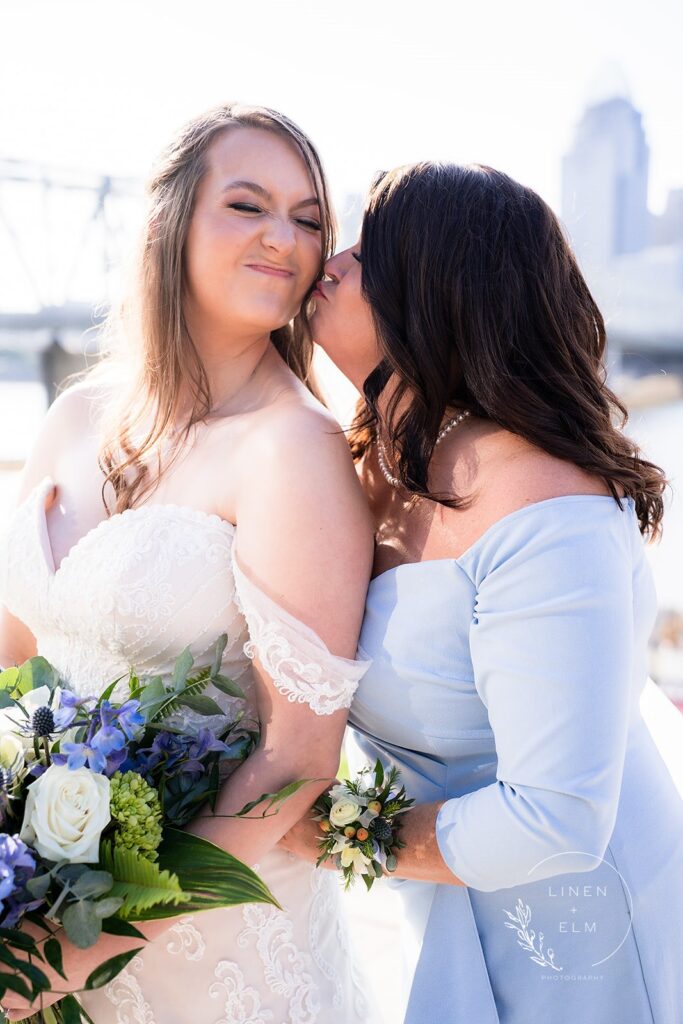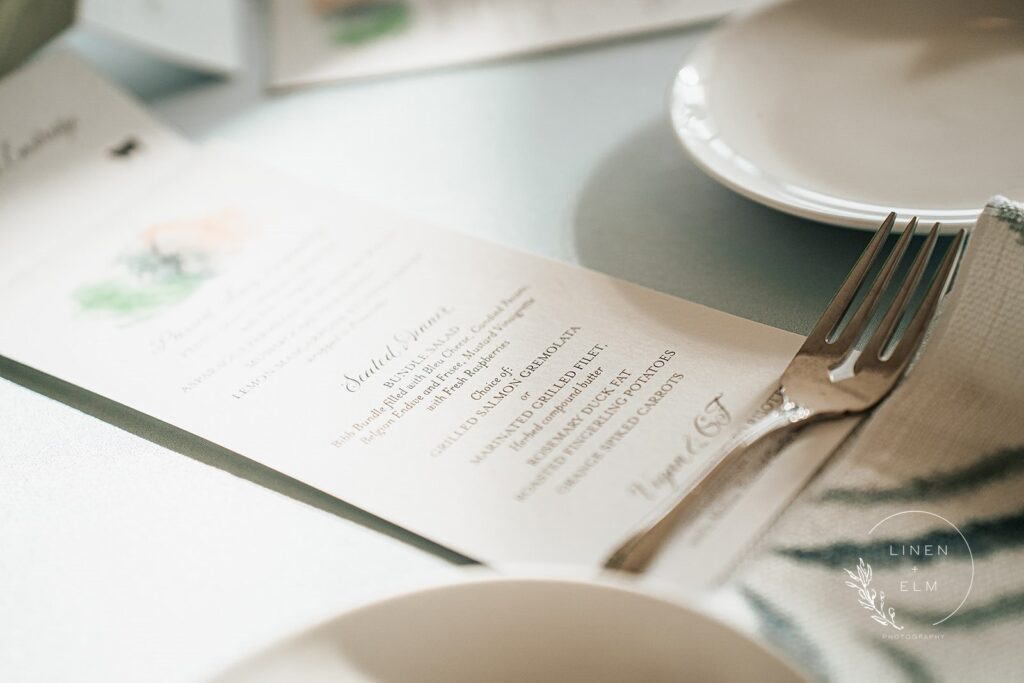 Before the wedding, I met the couple in Lexington, Kentucky for their engagement session and we had such a blast.
The Wedding Ceremony
Denver the Sea Turtle participated throughout the ceremony! Abigail and Evelyn were married in front of the large aquarium where Denver never left their side. The colors and the setting were spectacular, and the couple…breathtaking.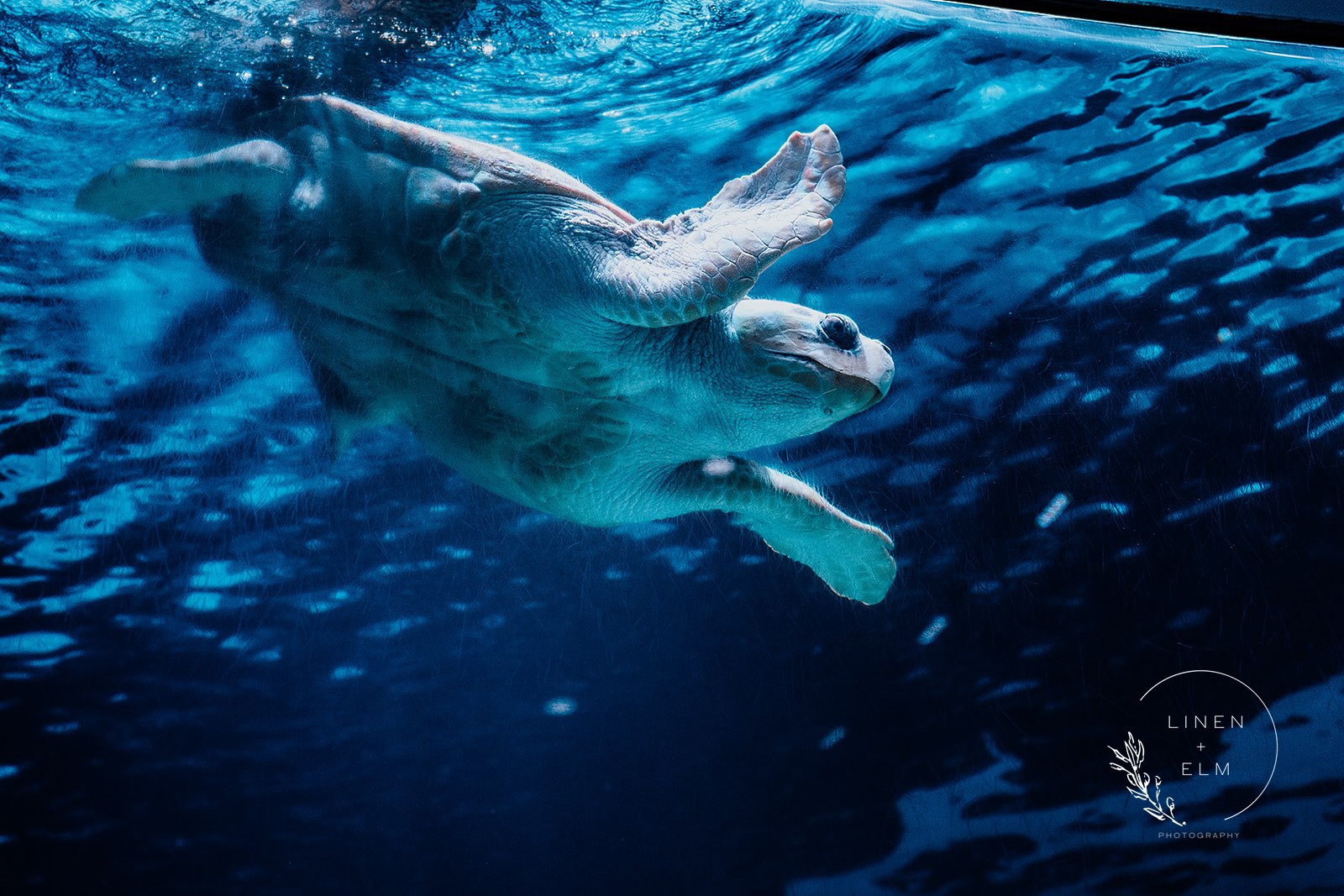 The surprise of the evening was the tandem drum session performed by Abigail and her dad. The crowd went wild.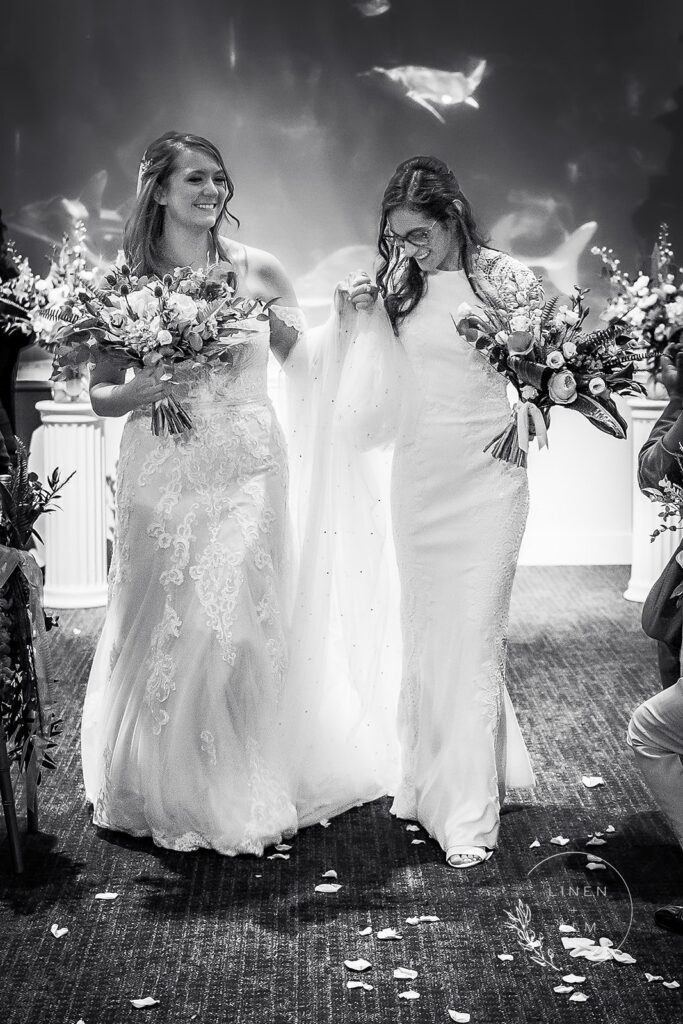 Newport Aquarium, Kentucky
Newly Married
Abigail & Evelyn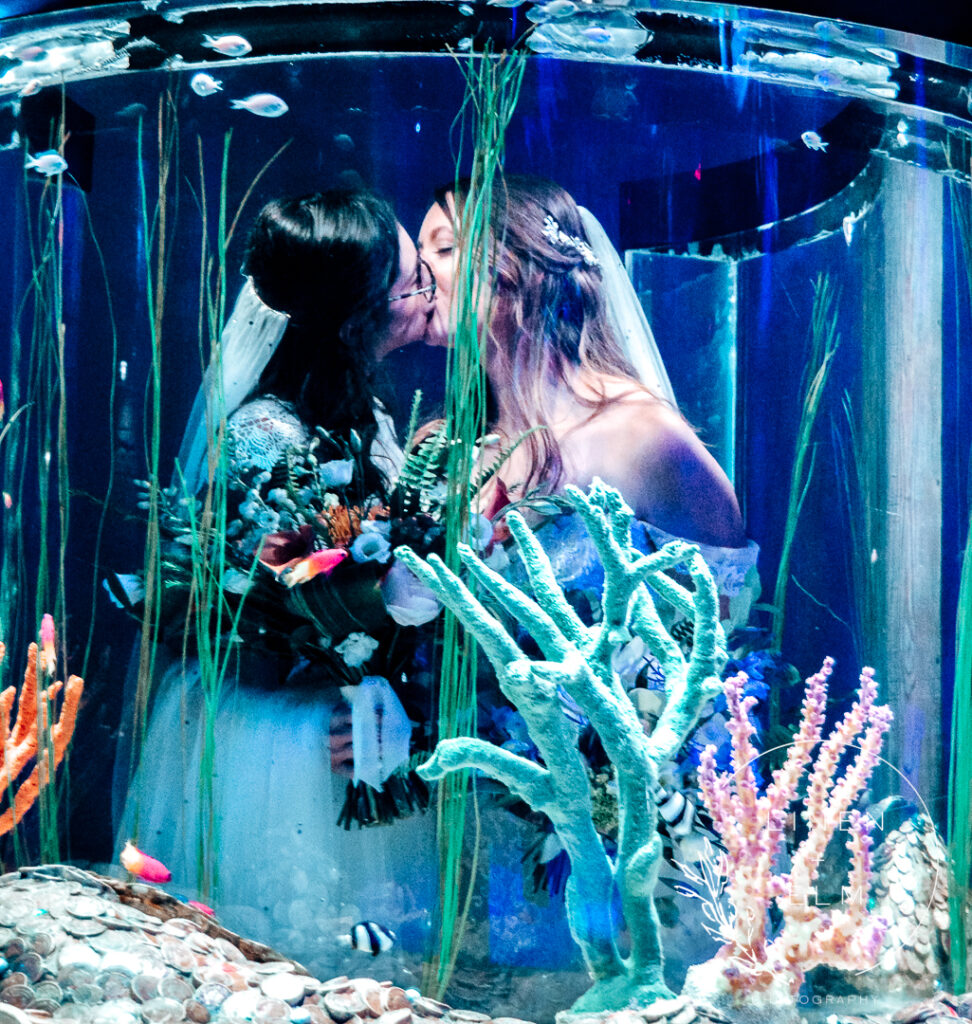 LBGTQIA Wedding Cincinnati Ohio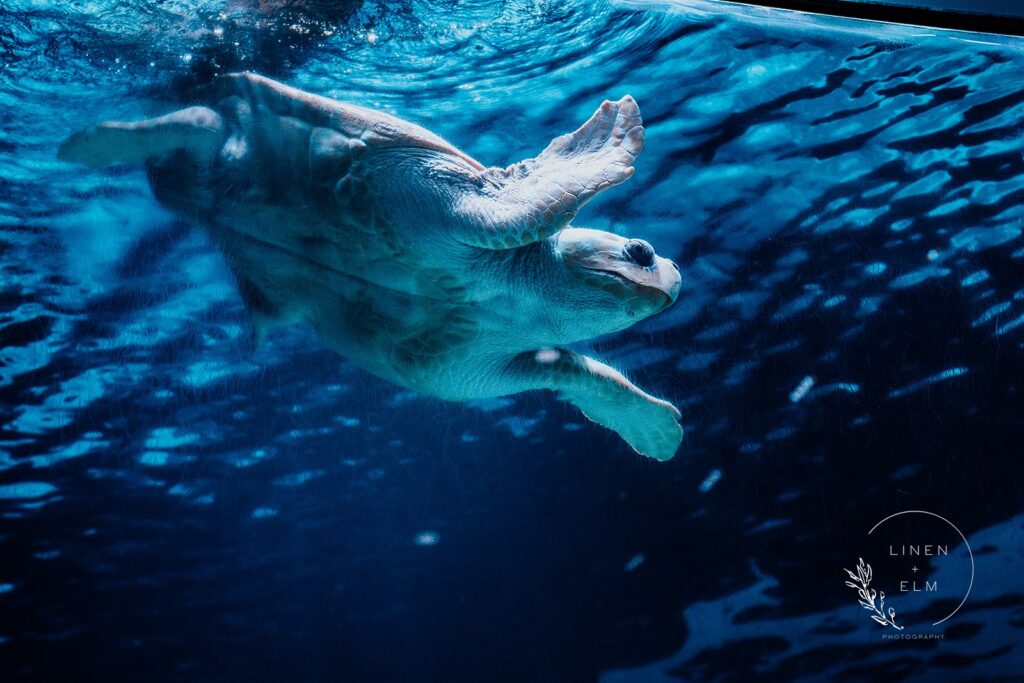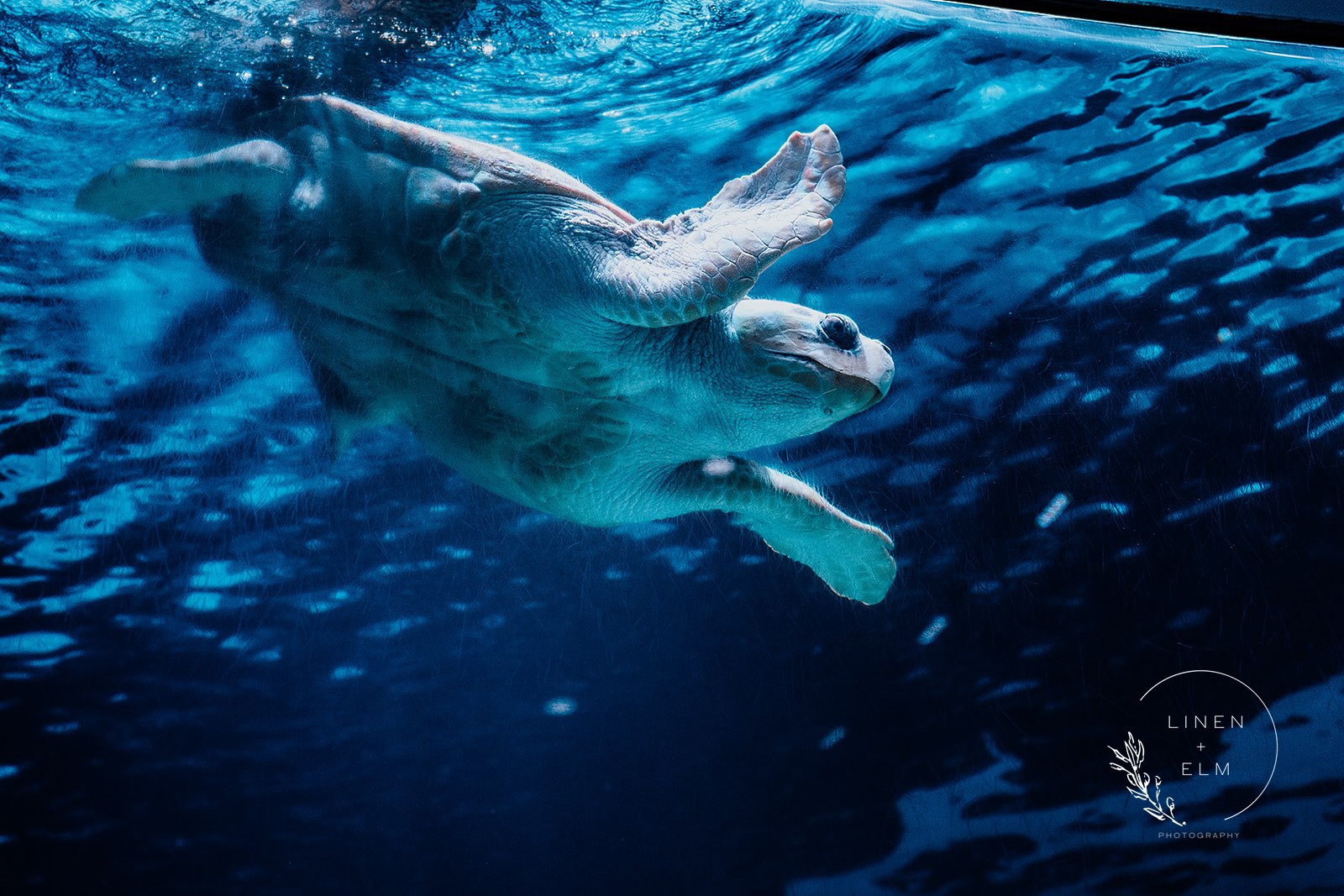 If you're looking for a color-filled, sunset-drenched venue with spectacular views of the Cincinnati skyline for your wedding and reception, look no further than Newport Aquarium.