Beautiful Barn Wedding at Cedar Bay Farm
If you're a couple looking for a beautifully appointed outdoor venue with a welcoming family vibe, Cedar Bay Farm is what barn wedding dreams are made of. This beautiful, Cincinnati barn wedding venue is so picturesque and serene and is one of my favorite places to photograph for weddings, engagements and mini-sessions. And I was so honored to photograph Abbi and Noah's September wedding at Cedar Bay Farm.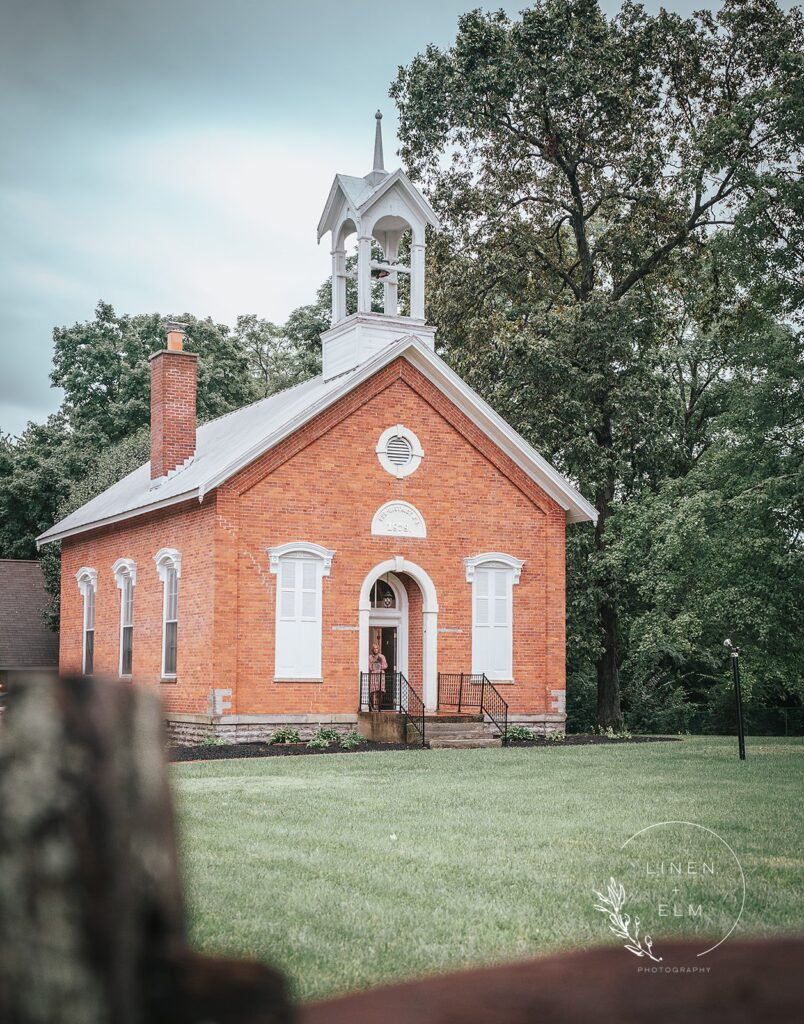 pre-ceremony photos
We started the day with the ladies getting ready at Kingsley Schoolhouse in Maineville, Ohio.
This little picturesque schoolhouse is a perfect gathering place for pre-ceremony photos. It boasts lots of bedrooms, plenty of natural light, and a kitchen with all the conveniences of home.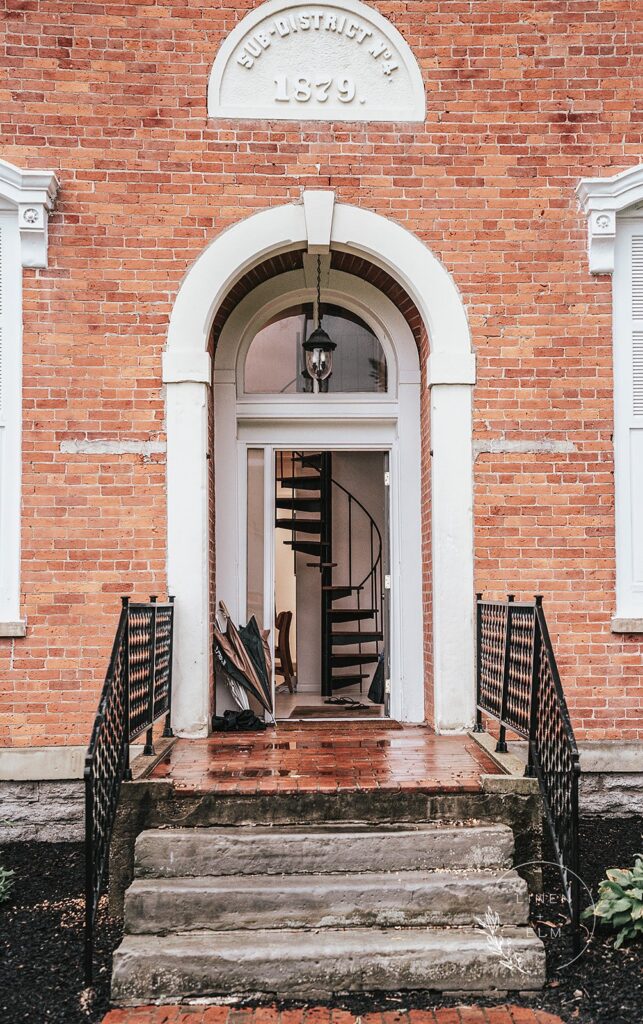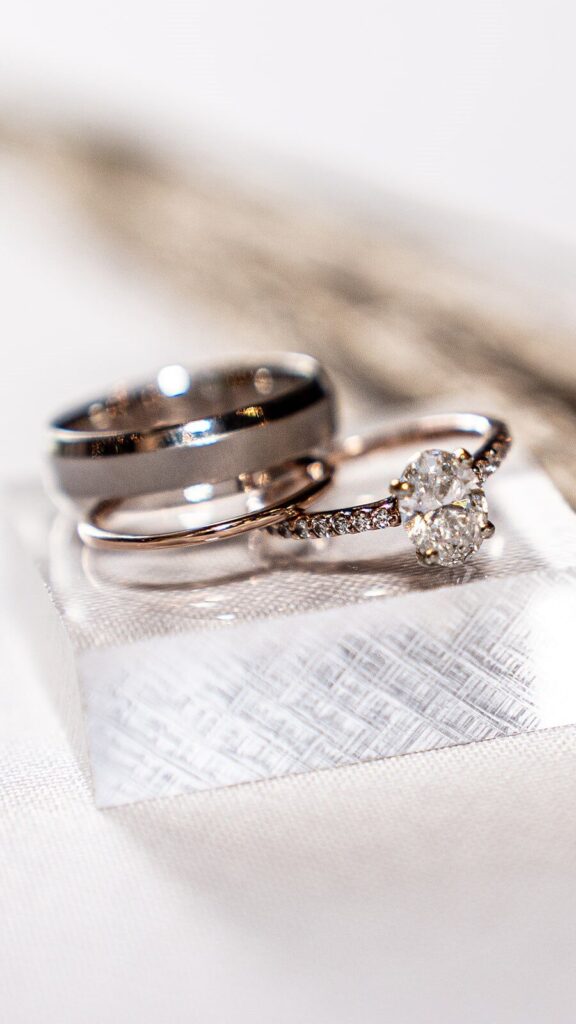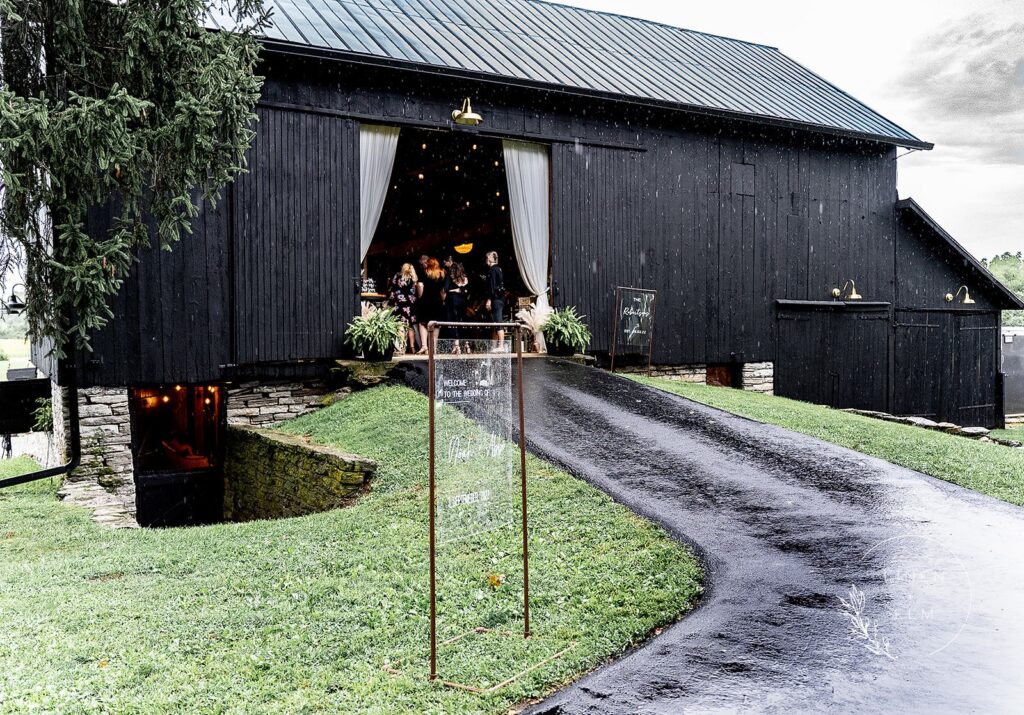 Cedar Bay Farm
After the getting ready photos, we drove to Cedar Bay Farm, a beautiful barn wedding venue in Lebanon, Ohio. Cedar Bay Farm is an authentic 100-year-old barn that sits on 10 acres near Lebanon High School. The barn itself has been repurposed into a gorgeous music and event venue by Kelly & Ben Woodall, the new owners since 2020. Every season improvements are being made to this venue and I'm always excited to see what's changed from one event to the next.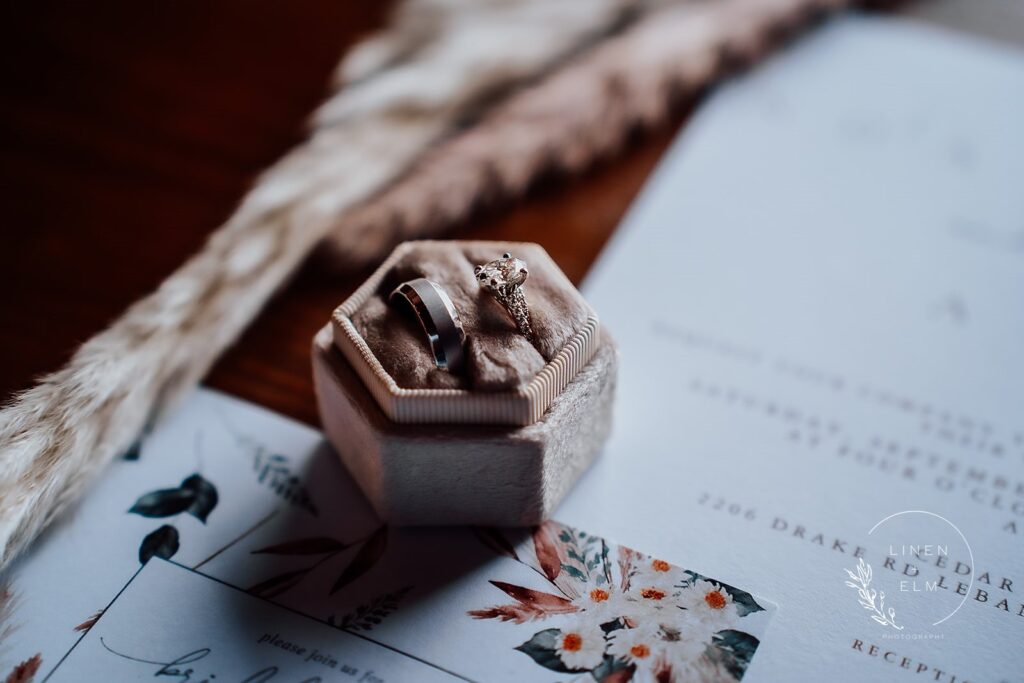 Abby & Noah's wedding decorations were a beautiful mix of pure white, golds and warm neutrals against a backdrop of authentic 100 year old hand hewn wood.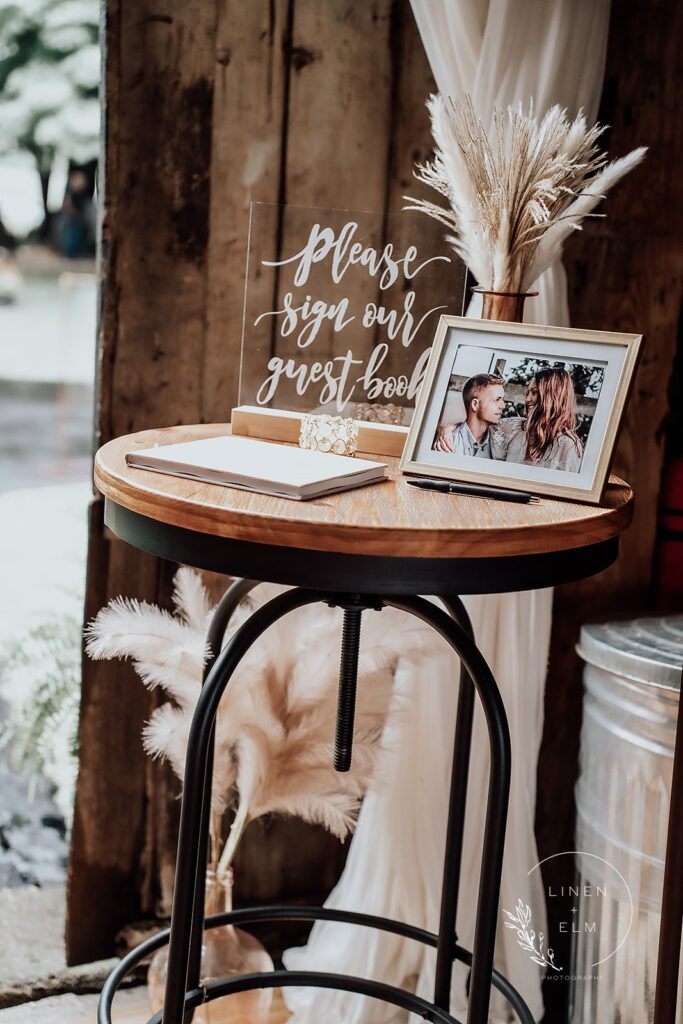 The wedding accents included scripty fonts on acrylic signage. Her flower decor included pampas grass and warm colored accents.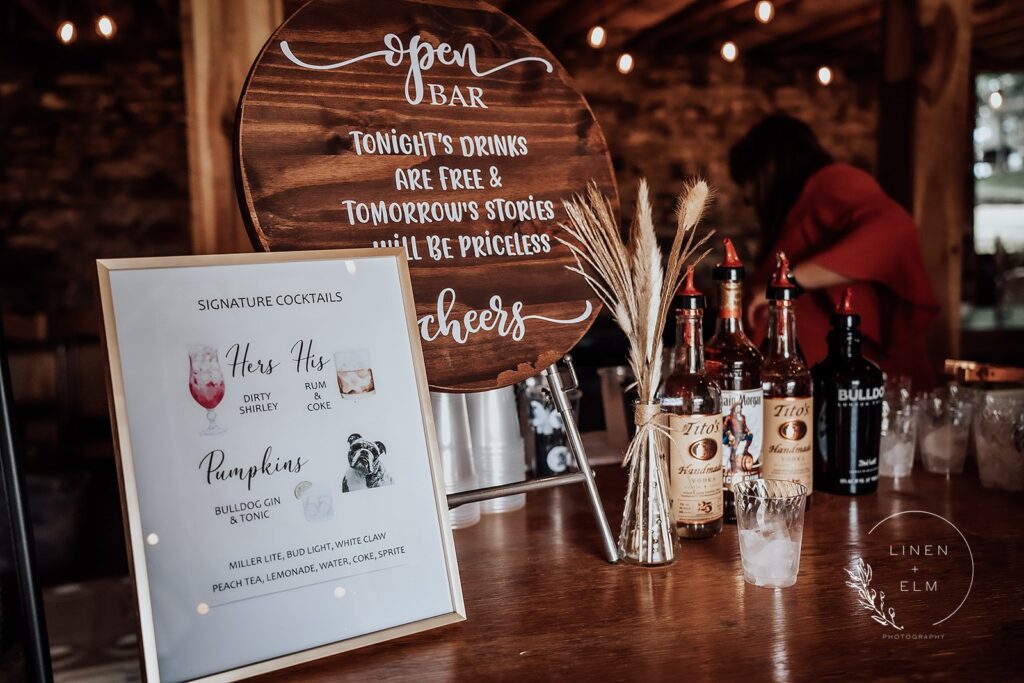 Dad First Look // first looks with the dads were held immediately inside the sliding barn doors which is where the ceremony was moved to accommodate the rain. These are some of my favorite shots from the day.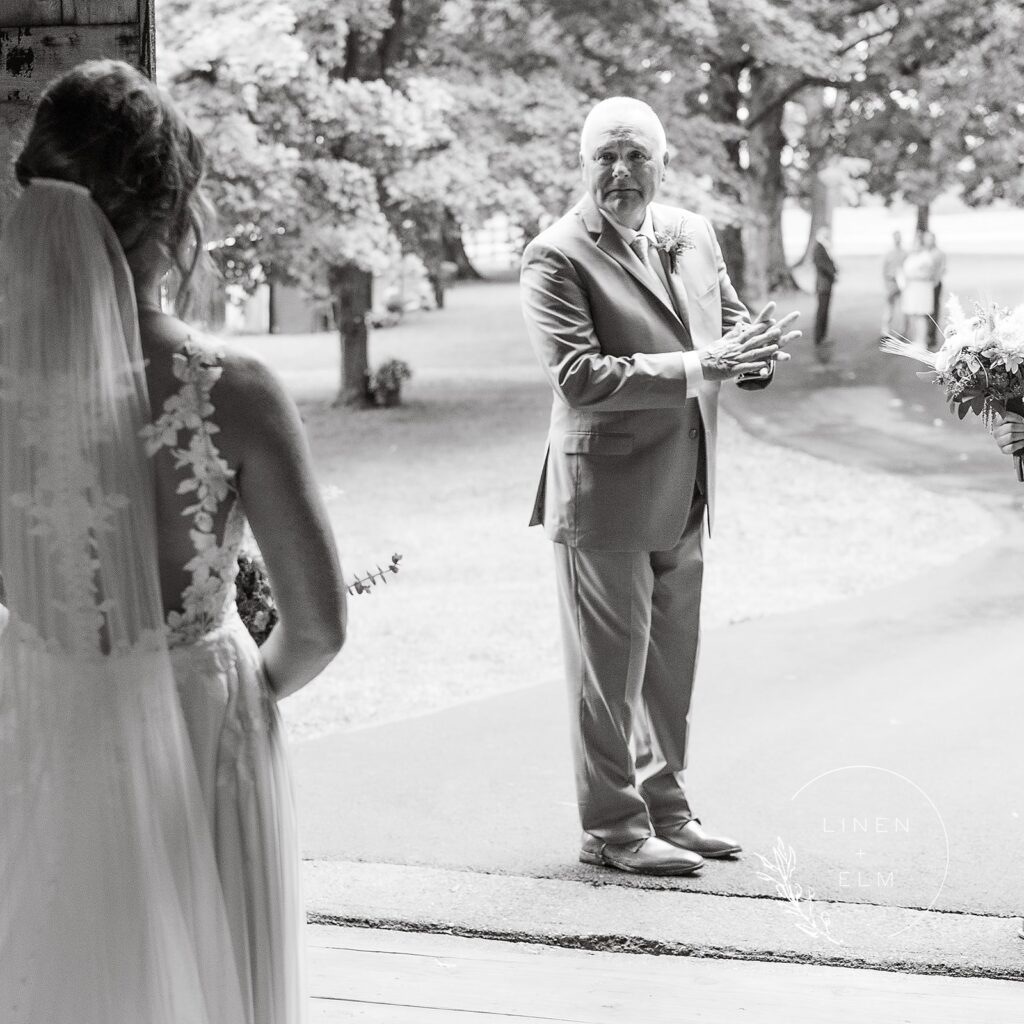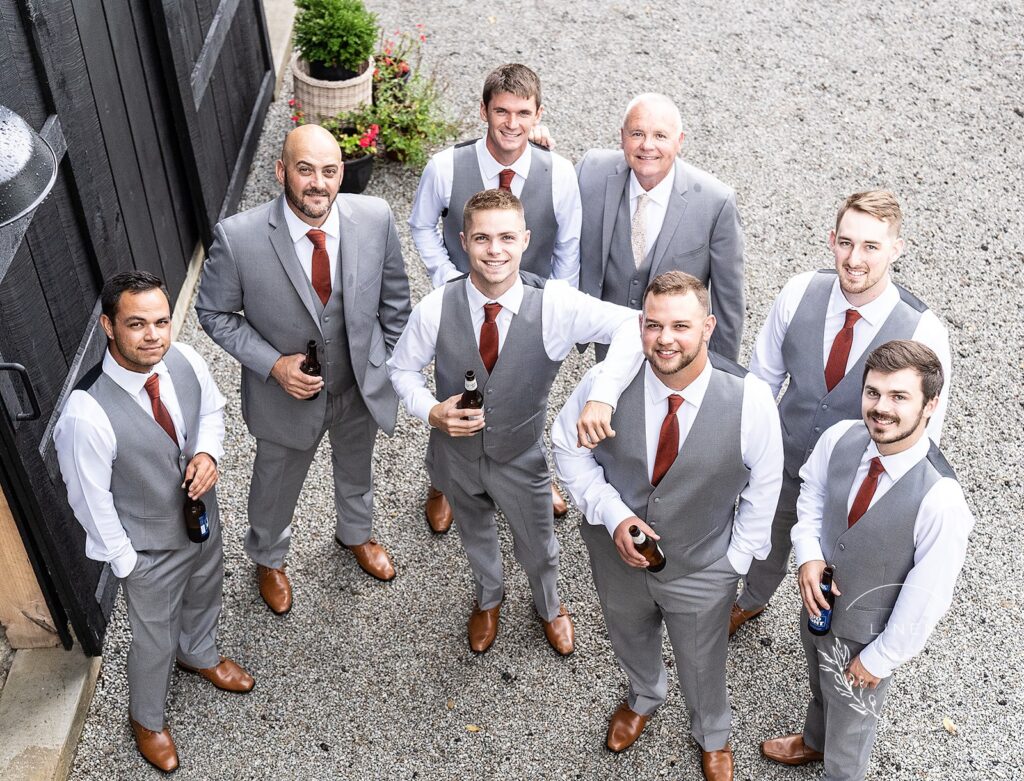 The Ceremony // The original plans were for an outdoor ceremony, however, last-minute thunderstorms meant we had to move inside the barn. Everything was accommodated perfectly by the Cedar Bay Farm owners.
Formal portraits // After the ceremony we dodged the raindrops and were able to capture some beautiful imagery.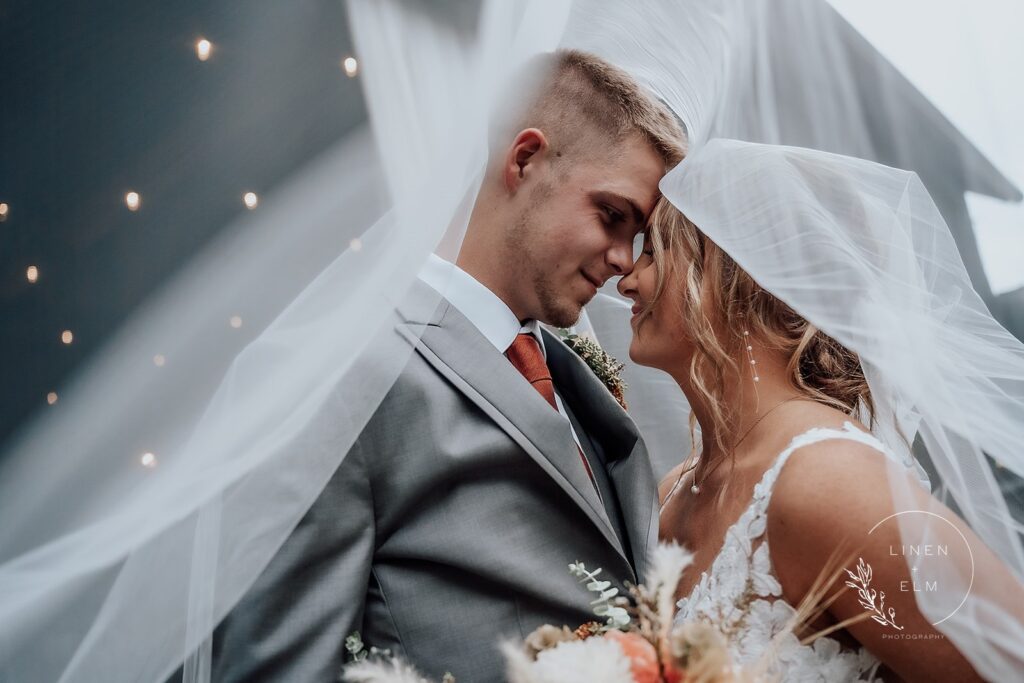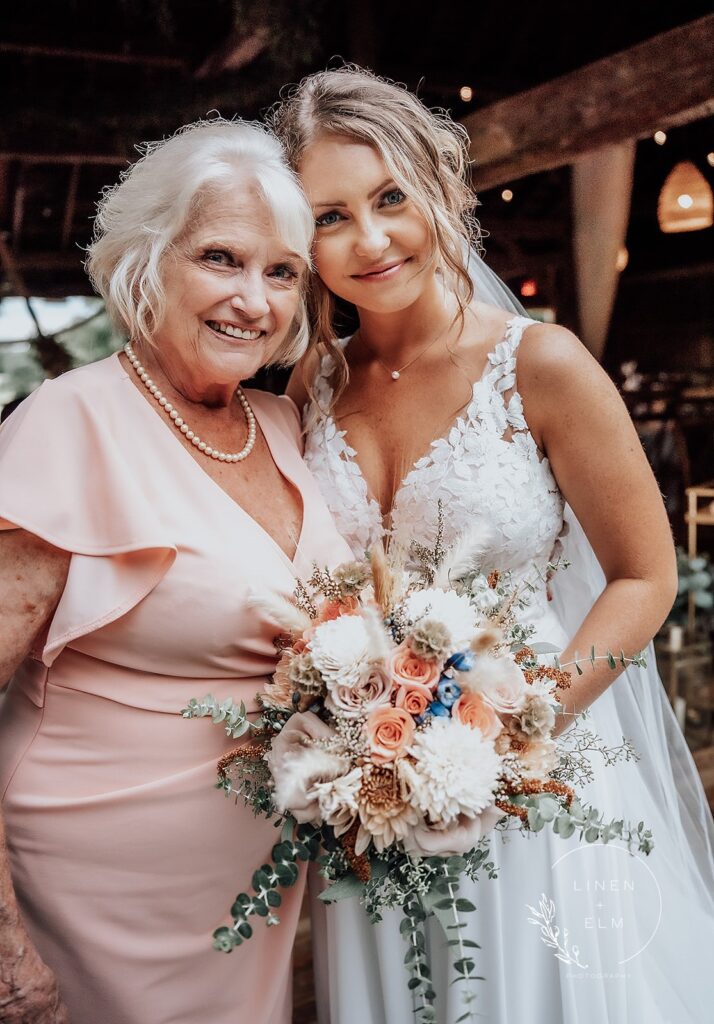 The interior stylist in me loves to share wedding decor, and elegant farmhouse weddings hold a special place in my heart. The fact that the wedding was held at Cedar Bay Farm where I lauched my wedding photography journey made the weekend even better.
Special thanks to the vendor team:
Photographer
LINEN & ELM
Barn Wedding Venue
Florist
Wedding Cake
Videographer
Catering
DJ/Photobooth:
Linens