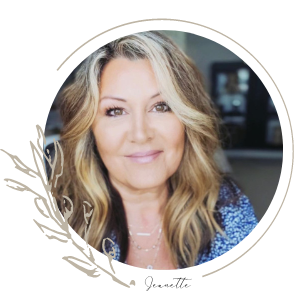 At Linen & Elm, we create fine art, heirloom-quality wedding photography that your family will cherish for a lifetime.
Welcome! I'm Jeanette, owner of Linen & Elm Photography. We welcome all people, of all ages and all stages of life. We have created this easy, step-by-step process to work with us. We provide valuable tools to help you with planning so you can fully immerse yourself on your wedding day. I invite you to set up our initial call. During our call, I'll ask key questions about your vision and will guide you through our process and approach.
Have Questions?
2023 wedding package pricing
All Wedding Packages Include:
Free engagement session | FREE eBooks & Posing Guides | UNLIMITED WEB-SIZED WATERMARKED IMAGES | A beautiful digital gallery set to music | 48-hour gallery sneak peek | print release | Easy online booking process |
---
Gold Package
8 hours $2800 // Perfect for those couples who don't want to miss a moment, from getting ready photos all the way to the exit after the reception, and everything in between. Includes 8 hours of coverage, a free engagement shoot, unlimited web-sized watermarked images + 400 high-resolution non-watermarked images.
Silver Package
6 hours $2600 // Ideal for couples who want "just the highlights" of the important moments during the day. Includes 6 hours of coverage, a free engagement shoot, unlimited web-sized watermarked images + 300 high-resolution non-watermarked images.
Bronze Package
4 hours $1700 // Eloping? Having a small ceremony? This is ideal for couples who want simple, beautiful wedding coverage. 4 hours of coverage, including a free engagement shoot, unlimited web-sized watermarked images + 150 high-resolution non-watermarked images.
---
Optional Add-Ons // Heirloom Albums | Additional Photographers $500 | Additional time = $300 hourly (for Gold & Silver packages only).
Wedding Video (Add-On Only) // Through our newest offering, we provide you with a library of iPhone social content. Learn more about our Wedding Content Creator packages.
Destination Weddings // Packages are available for U.S. destinations and abroad.
My simple booking process
Once we pin down all the details, my simple booking process can be completed 100% online.
Online Contract // After our call I will send you a follow-up email including a draft contract. I am here to answer any questions you might have and we can make modifications as needed.
50% Booking Fee // At the time of signing your contract, 50% of the total fee will be due. I accept Venmo or credit card payments. The remaining balance will be due 2 weeks prior to your wedding.
Follow Up Email // Once everything is in place, I will send you an invitation to book your free engagement session! In the email, I also include my photo release form, a free engagement style guide + a link to our private Pinterest board where we can share ideas throughout your planning.
Your engagement session
Engagement sessions are included in all Linen & Elm wedding packages.
You're officially a Linen & Elm couple! Congratulations!
All Linen & Elm couples receive my free engagement shoot style guide which offers ideas to make your session run smoothly. So many couples tell me how much fun they have during these sessions! It's a chance to get comfortable in front of the camera and to get to know each other.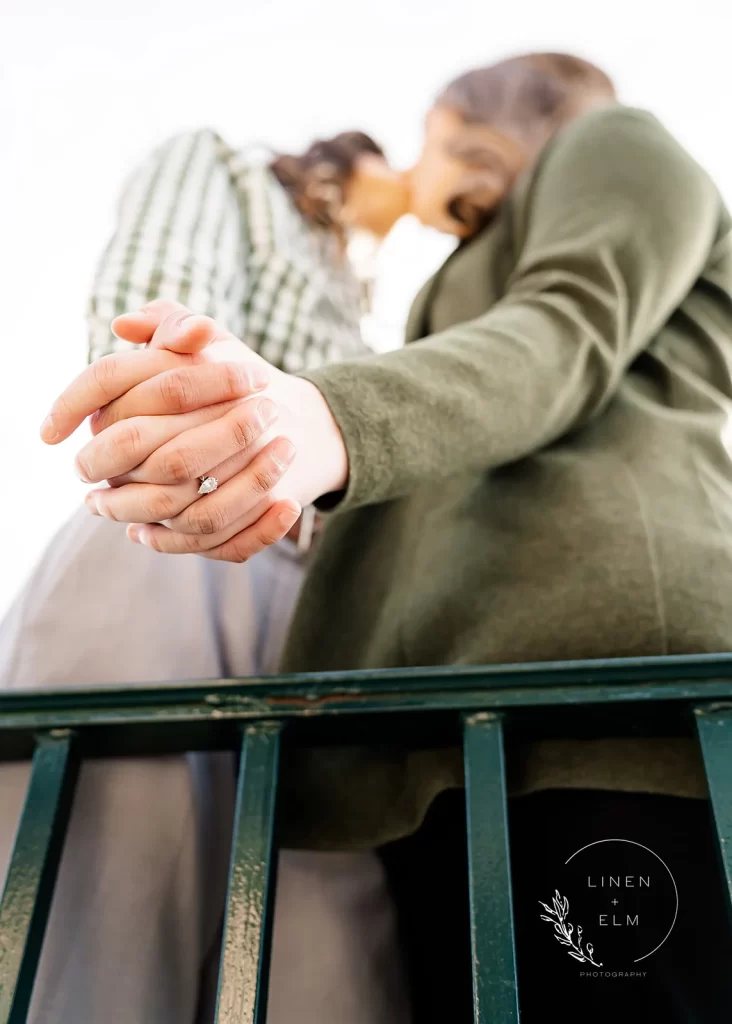 Timeline planning
In the months leading up to your wedding day, here is what Linen & Elm can do to make your planning a breeze and will help make your wedding day flow smoothly.
Free Wedding Photography & Timeline Planner // After your engagement session, I will send you my free wedding photography & timeline planning guide. Inside are helpful tips to prep you for beautiful day-of wedding photography. I also set up a shared Pinterest board just for us!
Timeline Questionnaire // 4-6 weeks prior to your wedding date, I will send you a timeline questionnaire asking some key questions about your plans.
Final Details Call // 3 weeks before your wedding, we will hop on a call to walk through all the final details so I am 100% prepared for your day! Final balance is due 2 weeks prior to your event.
Wedding day photography
This is when the magic begins! I incorporate all of your details into my standard wedding workflow, capturing candid moments and all the beauty and emotion expressed throughout the day. My wedding day photography workflow goes something like this:
Pre-ceremony: Getting ready shots, the invitations, the flowers, the venue, first look.
Ceremony: Reaction of couple, and various angles of the venue + key moments.
Formal Portraits: Bridal portrait, couples portrait, bridal party, family portraits
The Party: Table decor, the cake, the favors, the flowers, and friends & family having fun!
Digital Gallery + Print products
Sneak Peek // Within 24-48 hours I will send you around ten sneak peek images that you can share with your family, or on social media. Enjoy early bird pricing for printed products!
Final Digital Gallery // Around 4 weeks after your wedding, your final gallery will be delivered. Once you login, mark your favorites and enjoy free web-size downloads. I deliver all photos from the day, however, the quantity of high-resolution digital downloads is limited based on the package that you purchased.
Heirloom Quality Print Products // Beautiful, customizable products such as albums, canvases, and gifts will be customized online and available inside your gallery. I review designs prior to submitting them to the printer to ensure the highest quality. Printed products are optional, but are an important part of the wedding experience and make a great gift for your family.
---
30
Years of our team's combined talent behind the camera
8
Average # of hours of a full day of wedding coverage
100%
Positive reviews on Google and via email
15
Max # of weddings booked per year (we cap it at 15!)
500+
Average images we deliver per wedding