Hilton Netherland Plaza Cincinnati Engagement Photos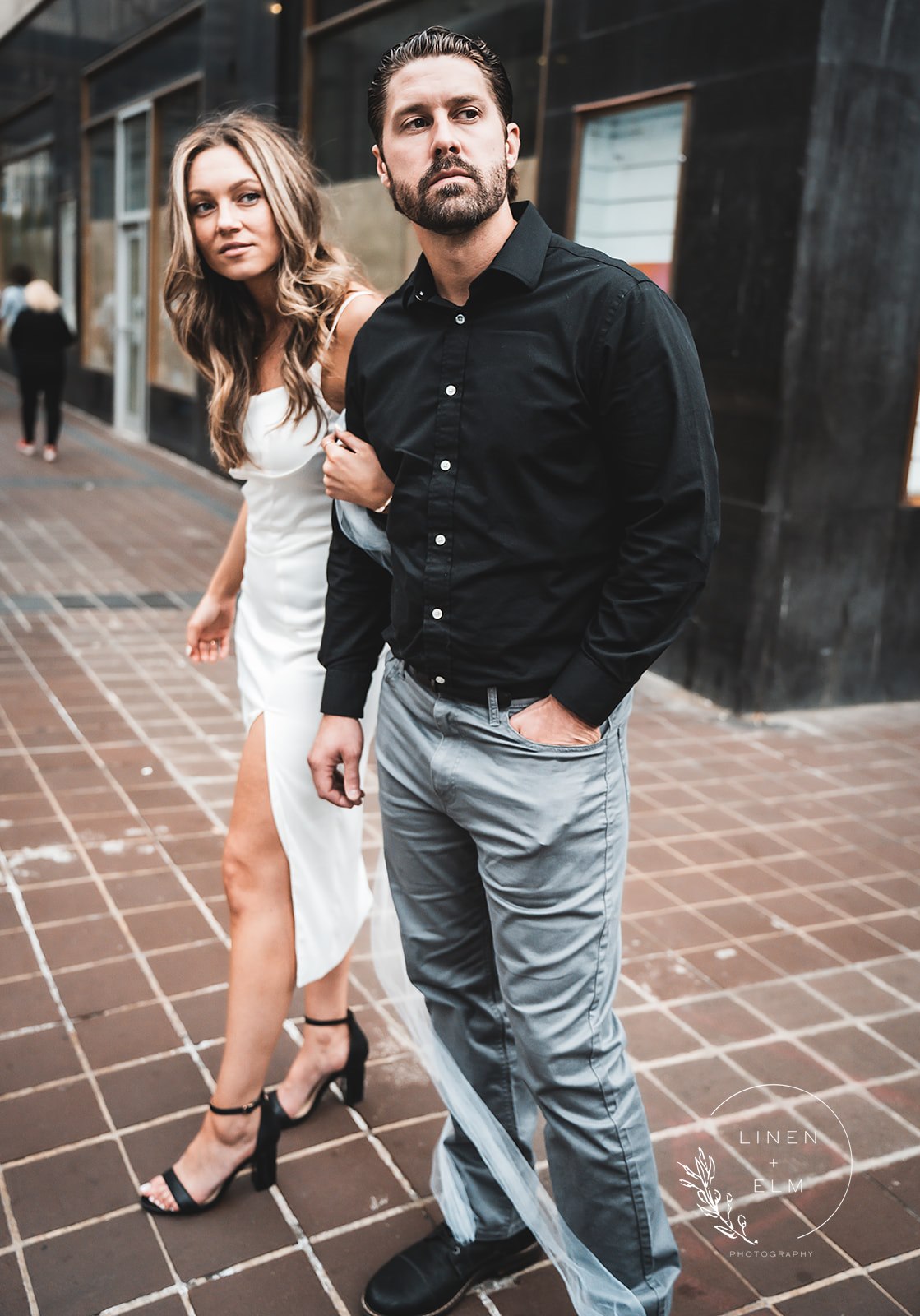 Chelsea and Nathan, a lovely couple who wanted to capture their engagement in a modern and chic way. They shared a common love for the vibrant scenes and charming streets of Over-the-Rhine and downtown Cincinnati. Together we chose Hilton Netherland Plaza in Cincinnati as our meeting point. As their trusted photographer, I was thrilled to bring their vision to life and create a memorable experience for them (and for me, too!)
I encouraged this beautiful, fun-loving couple to walk about the city and I would follow along like a paparazzi. They are just so beautiful together so I knew anything I captured would be magazine-worthy. I love seeing couples get more comfortable in front of the camera as our session unfolds. Every click of the shutter was an opportunity to freeze a precious moment in an artful and emotive way.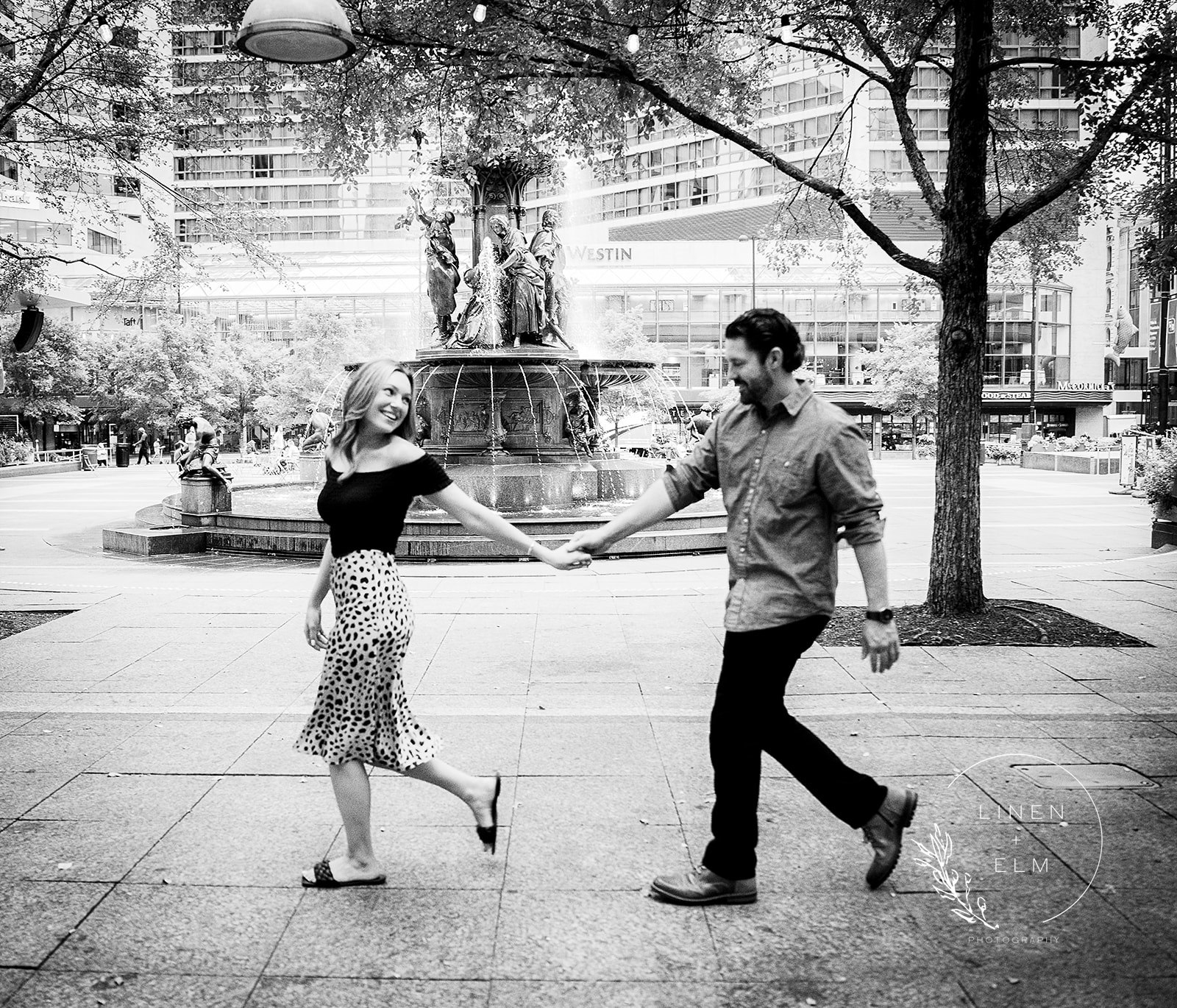 For street photography and city scenes, I love film quality, grainy edits and lots of movement and action. My philosophy is that engagement photos should offer a couple a variety of edits. It helps couples understand what style they love for their wedding day.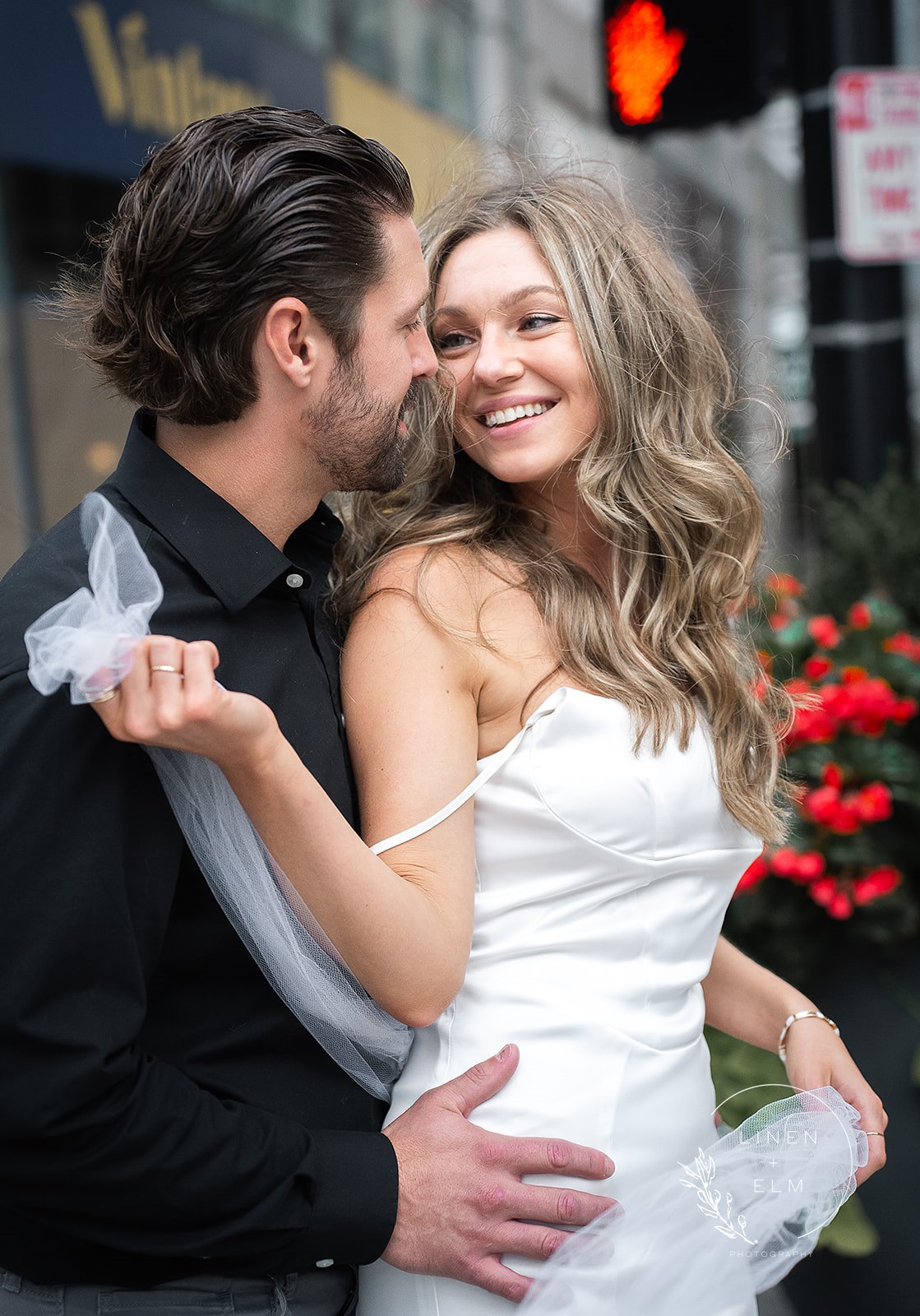 But sometimes a clean, crisp traditional shot of the couple looking at the camera is just as important.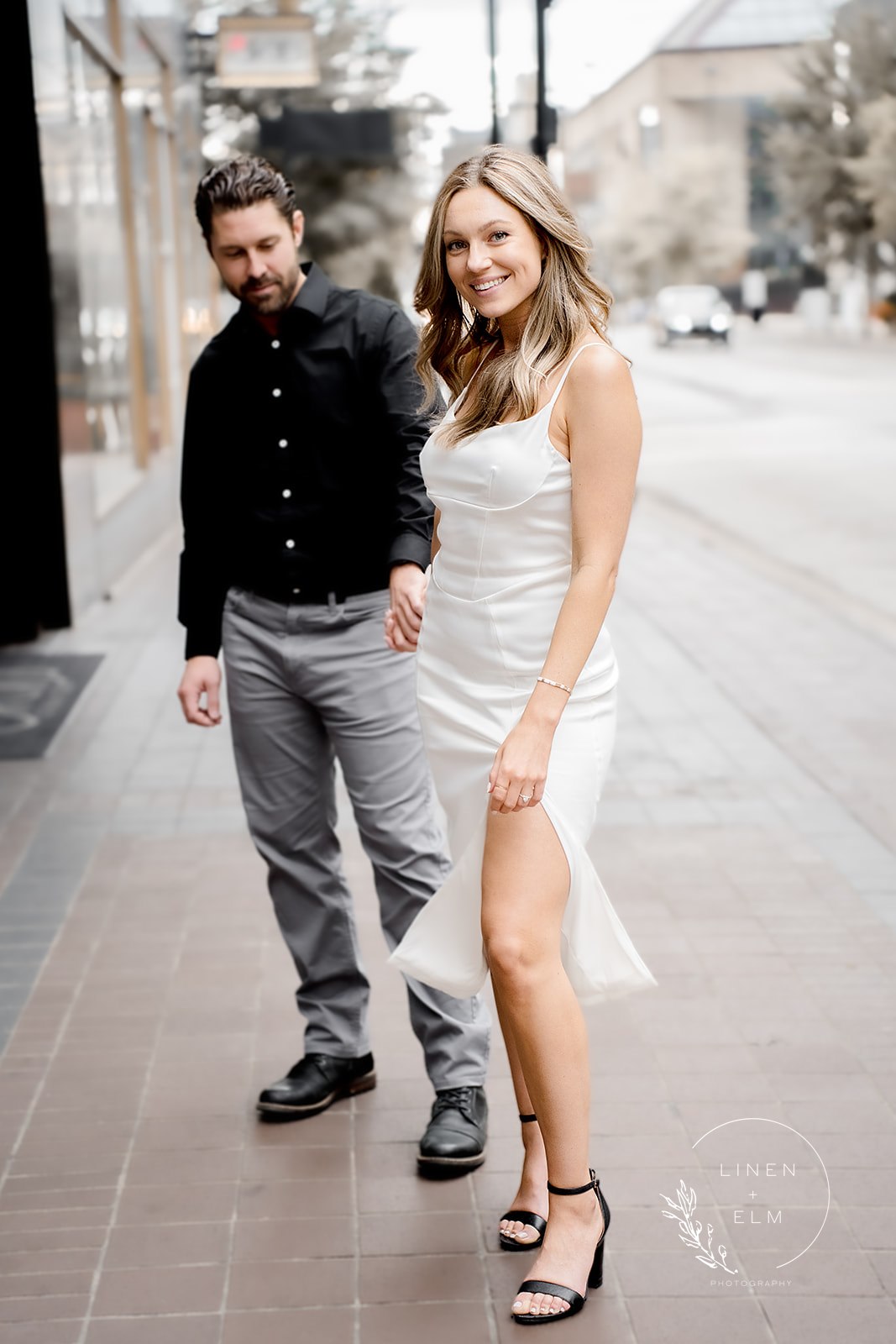 Chelsea & Nathan
On 5th Street, in front of the Hilton Netherland Plaza, Cincinnati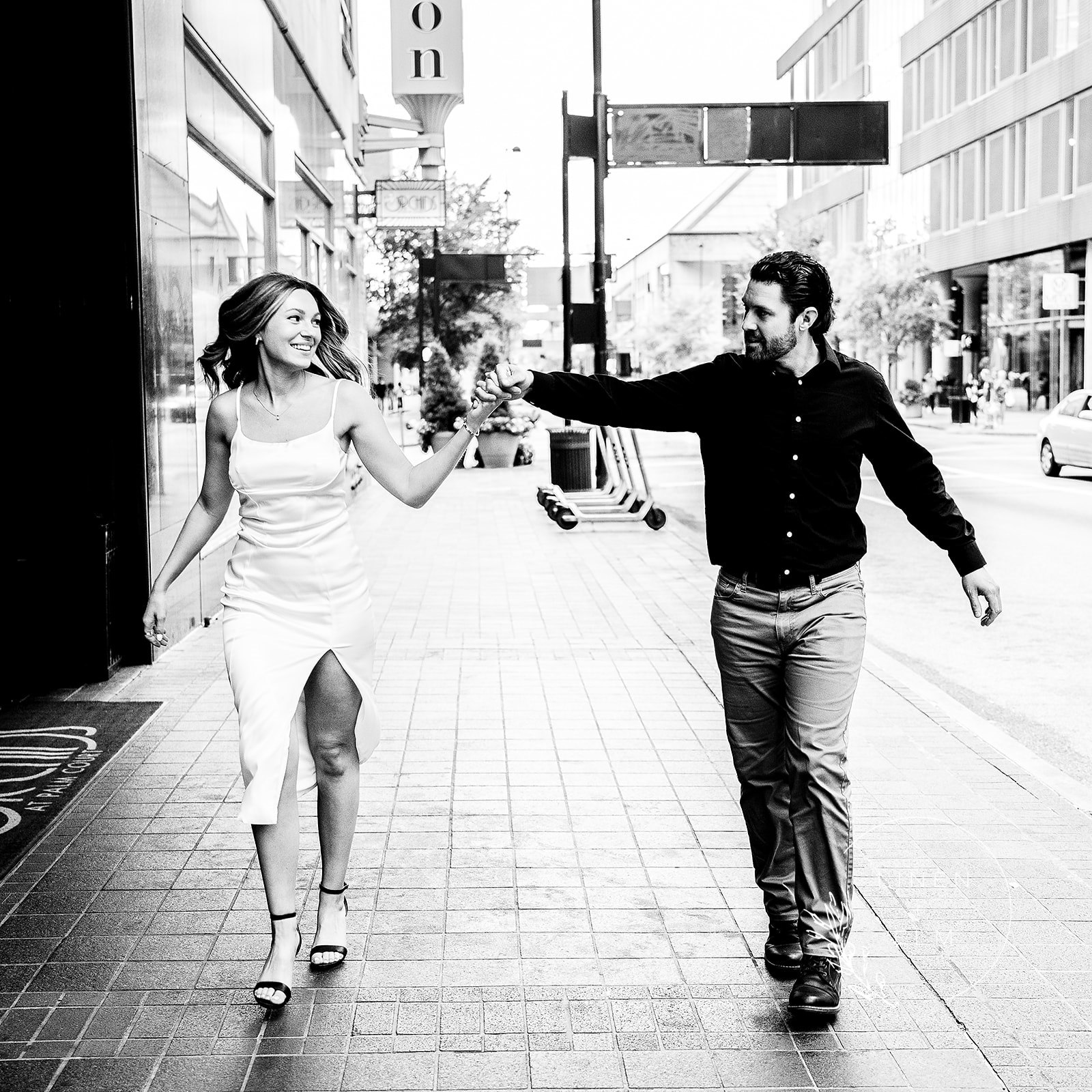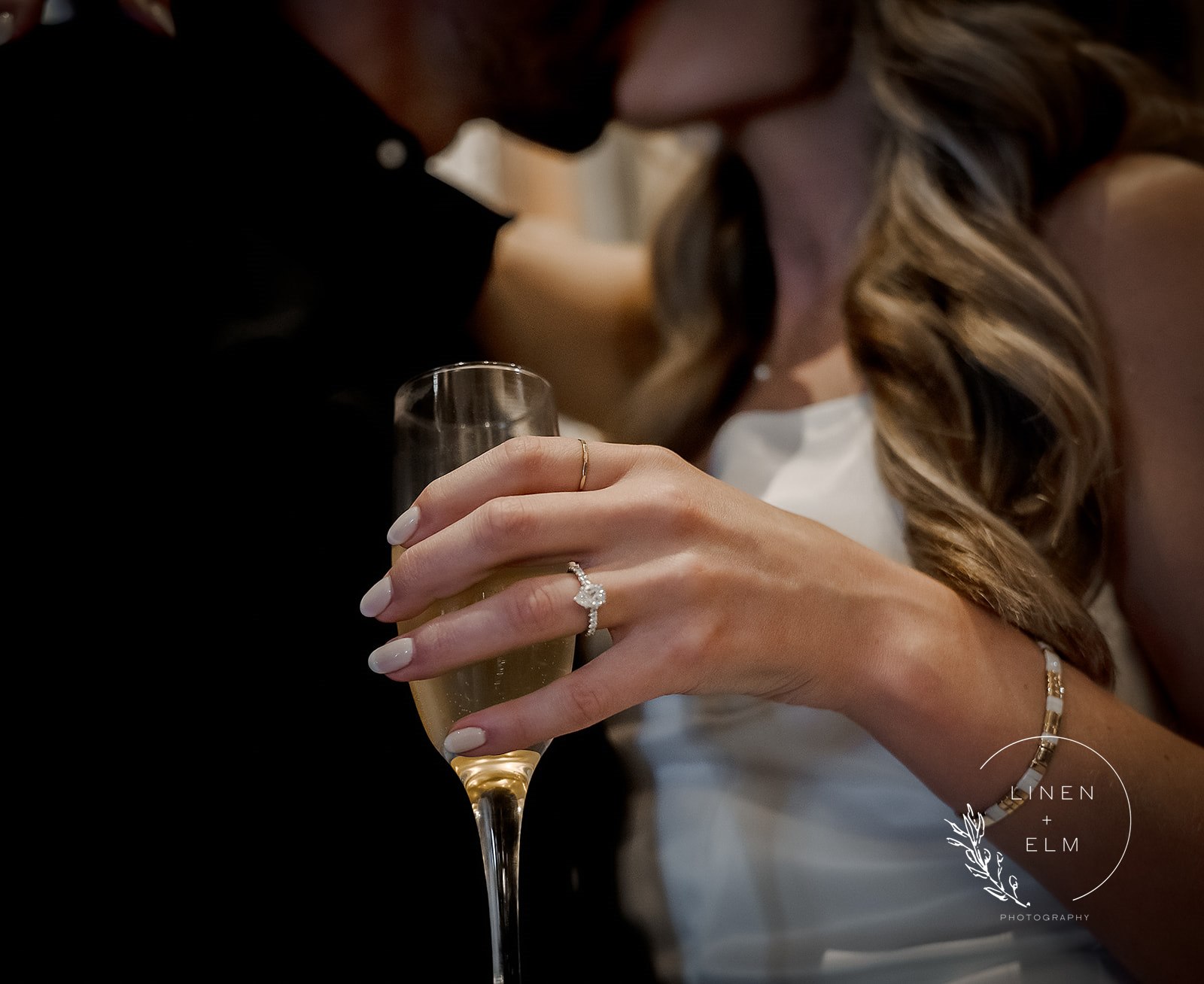 The staff at the Hilton Netherland Plaza were so supportive during our session. We had the lobby mostly to ourselves since the Reds were playing and many of the guests were at the game.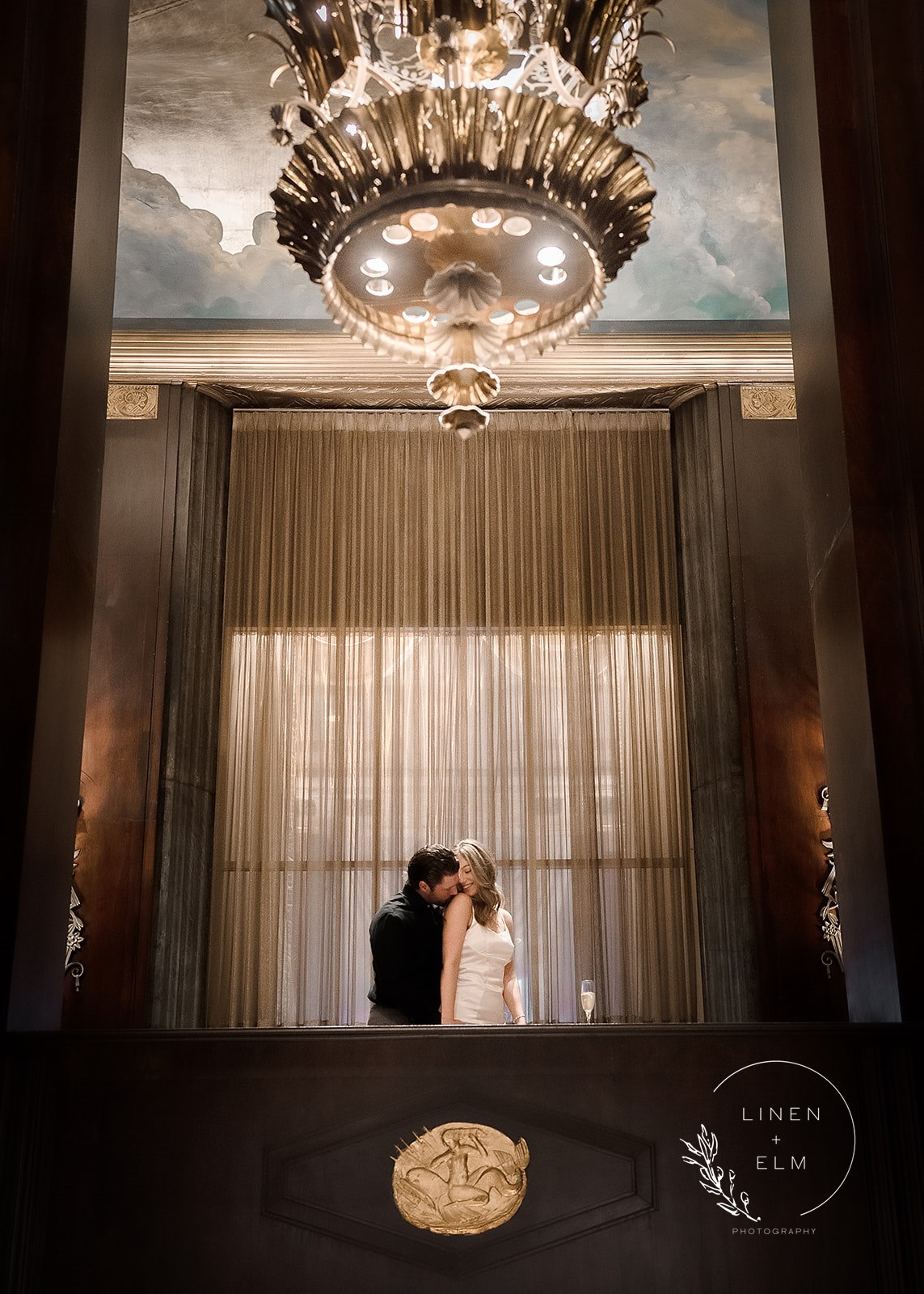 A glass of wine or a bottle of champagne is always encouraged!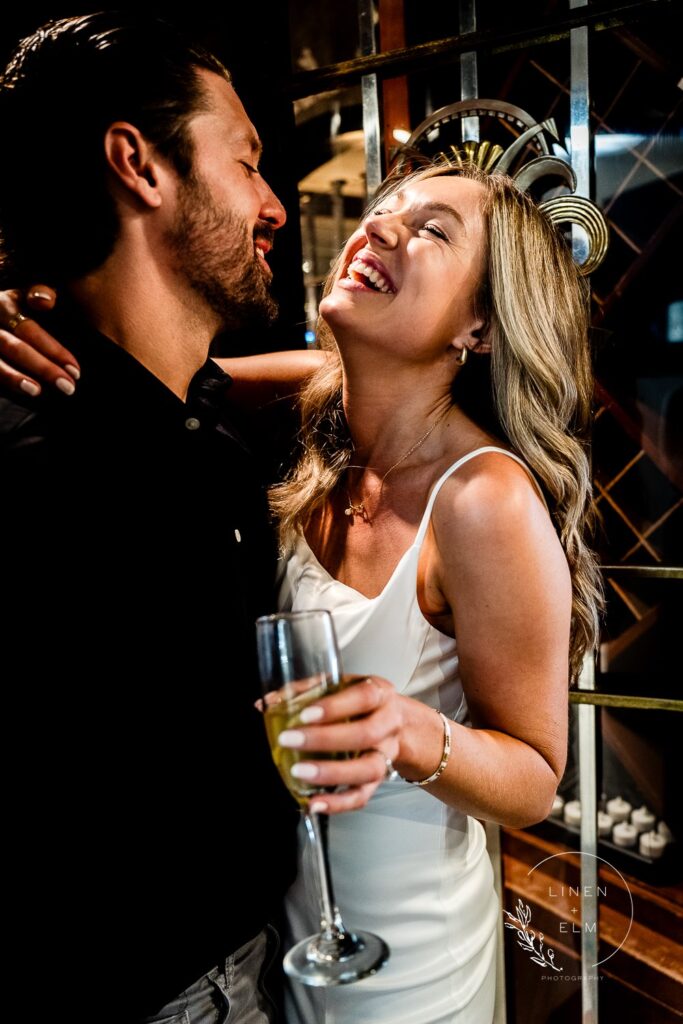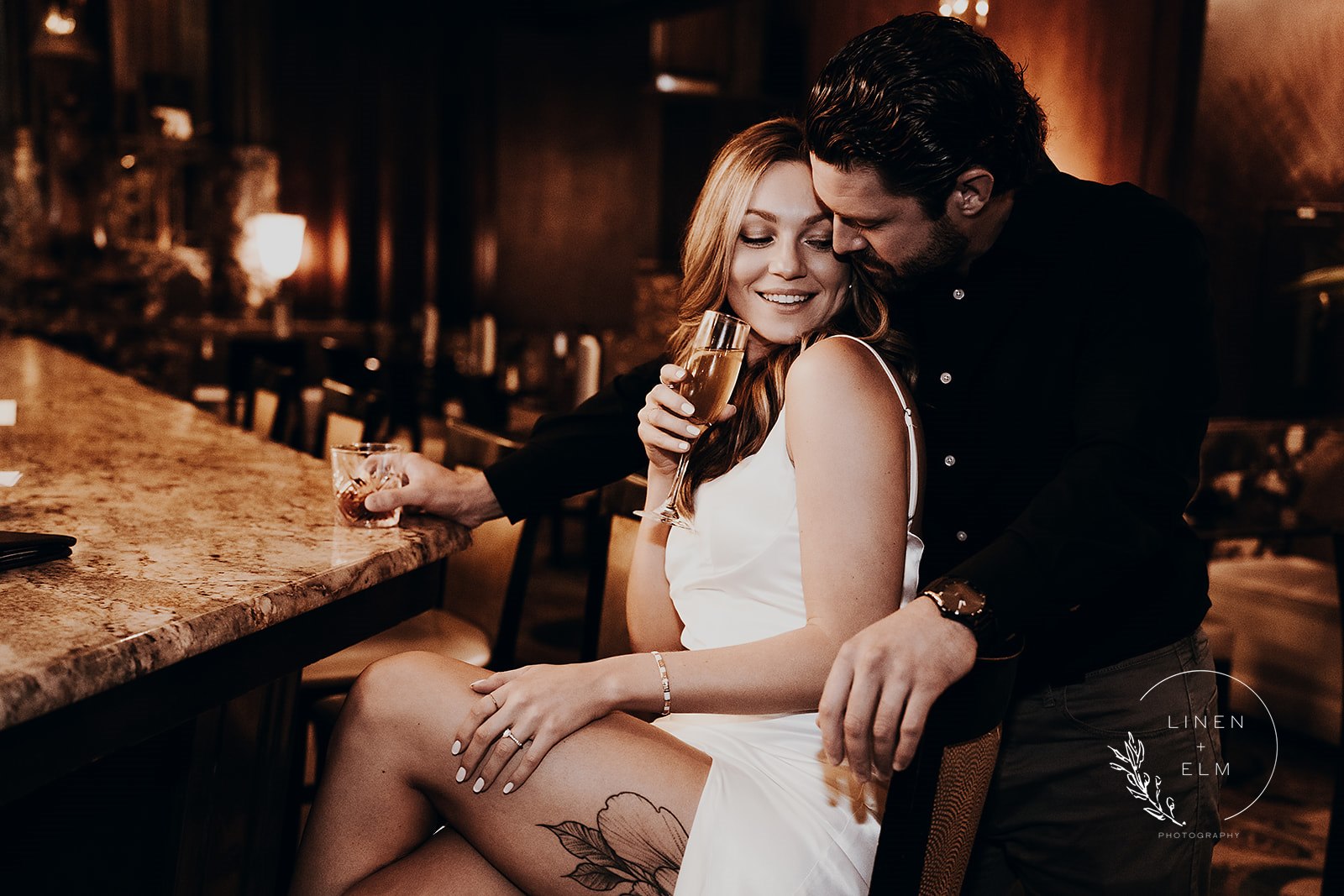 Cheers to this lovely couple who will be married next year at Cedar Bay Farm in Lebanon, Ohio. I can't wait to work with them again and capture their beautiful day!