Ault Park Cincinnati Senior photo Session
Ault Park in Cincinnati has become a favorite location of mine to host any portrait session, especially in the spring! The weather is cooler and the blooms are spectacular. So today I wanted to share a glimpse of this beautiful senior photo session with Natalie. Natalie brought her whole family and all of us couldn't get over the explosion of color and fresh blooms at this gorgeous Cincinnati landmark last spring.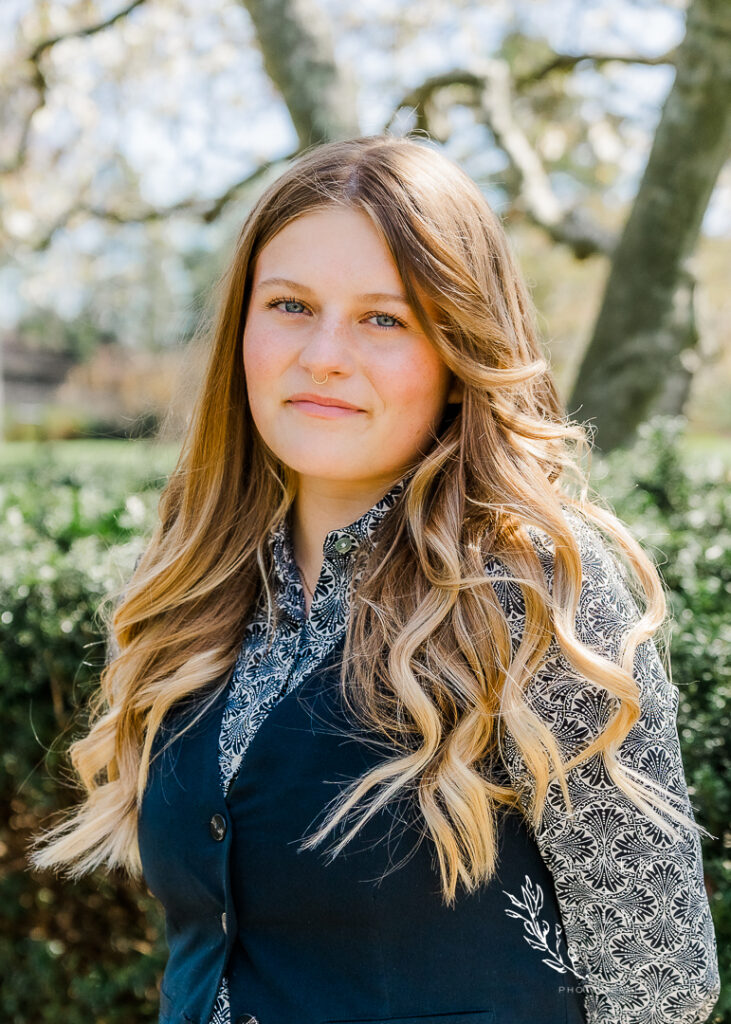 The date was April 10, 2022, so for any parents pre-planning a senior session, this date should help you visualize the timing of those spring blooms. Natalie had a 2 hour session she brought 3 outfit changes and we had plenty of time and captured a TON of photos! I brought a pop-up changing tent (affiliate link for the tent) which allowed Natalie to update her look several times.
I shoot using a Sony a7III with light reflectors and fill flash just in case I needed to eliminate shadows cast on her face which can be typical for a sunny day. I love how the light reflects in her pretty blue eyes and highlights her gorgeous hair. Natalie's dad was a big help for me that day and was basically my assistant throughout the session.
30 Tips for A Successful Senior Photo Session
Before I launched my photography business, I was a mom on a budget and my son was my first official senior. On my other blog I shared 30 tips for a successful senior photo session. Hopefully, some of these help your family, too as you plan for your senior!
Pinterest Board for Inspiration
As a photographer, I also have the student share a Pinterest board with me with images that they would like to capture as well. This always helps us communicate our vision more clearly. Most kids don't mind texting or sending Instagram messages with me to prepare, and I'm totally good with that, too!
Unlimited Photos Delivered
I've moved towards delivering unlimited galleries for all of my clients. If we are spending 2 hours together, I want to be sure I give you ALL of the images that we are able to capture. Doing this simplifies the communication and allows my clients to know exactly what they are receiving when they book with me.
Reserve Your Spot